---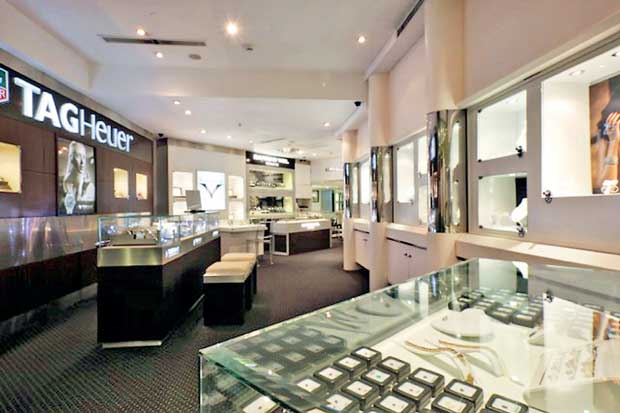 Colombo City Centre (CCC), an upcoming mixed-use venture by the Abans group and SilverNeedle Hospitality, recently collaborated with Sri Lanka's most iconic design house, Colombo Jewellery Stores (CJS), to launch an all-new luxury jewellery and watch concept store at the CCC Mall.

This store, which is expected to open by February 2018, will provide Colombo citizens the unique opportunity to explore an exquisite assortment of awe-inspiring, resplendent jewellery and high-precision timepieces from three high-end watch brands.

"The denizens of Colombo are well travelled and have aspirations of creating a world city. CCC endeavours to provide them with that much-needed mall of international standards and quality befitting such needs. We are now delighted that Colombo Jewellery Stores is partnering with us, adding to the range of offerings in fashion and lifestyle at CCC. We are sure that the 95-year-old brand would only add opulence to the new and modern lifestyle destination that is CCC," stated CCC Chief Executive Officer Anand Sundaram, remarking on this significant partnership.

CJS Chief Executive Officer Akram Cassim further said, "Colombo City Centre, situated at a spectacular location by the Beira Lake in the heart of the city, has an ideal mix of shopping, dining and entertainment facilities along with a hotel and apartments, soon to become a Premier Lifestyle experience hub for the entire family. I believe it will be a wonderful addition in making Colombo a sort-after shopping hub. CJS with its 95th year celebrations at the beginning of this year is looking forward to taking the vintage brand to new heights with a unique concept store at this mall where you could expect stunning jewellery, scintillating gems, swanky watches and more."

Having recently celebrated its 95th year of timeless glamour, CJS is a brand that is synonymous with luxury, elegance and style. Ever since its visionary founder Thaha Cassim created the brand in 1922, CJS has consistently demonstrated uncompromising quality, unmatched craftsmanship and uninhibited excellence through its exceptionally crafted jewellery.

For the past 95 years, the legacy of CJS has continued to grow and expand with each new collection reflecting the mesmerizing evolution in CJS' vision and craftsmanship. Precious stones of all varieties have always been strongly showcased in CJS' intricate design work. Diamonds, for instance, usually take centre-stage in embodying the brand's grand legacy of design, whilst pearls illustrate the chic sophistication that is a unique trademark of CJS.

In 2010, Bollywood sensation, Actress Jacqueline Fernandez began serving as the brand ambassador for CJS, reinforcing the brand's status as a hallmark of the Sri Lankan fashion and jewellery culture. CJS is also the authorized distributor for Hublot, Tag Heuer and Bulgari in Sri Lanka.

Overlooking the breathtaking emerald-green Beira Lake, CCC is an ultra modern mixed-use development that uplifts the standards for enriching, high-end lifestyles within Colombo. Divided into three phases, the project will include exclusive residences that will redefine luxury living in Sri Lanka: a colossal five-floor retail lifestyle mall that will host premium retail offerings, a multi-cuisine food court, a spectacular six-screen Cineplex and more and Next Hotel, the flagship brand of SilverNeedle Hospitality that will feature a futuristic approach towards accommodating the needs of professional business travellers.