---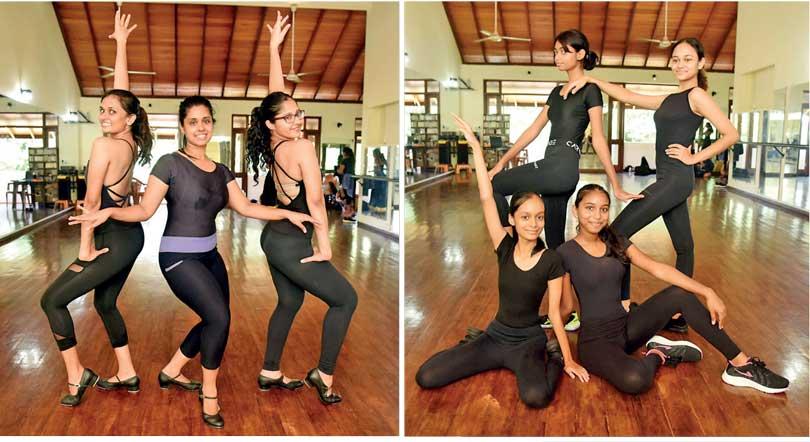 "I have known Aunty Kanthi for a long time and we have always spoken of doing something together. Whether it is dance or singing it is music and music that connects at the end of the day. Therefore, when she asked me whether we could work together for a cause I was happy to do so. We just thought that having live singing to her well choreographed dancing would certainly be something special. Also the show would include the Soul Sounds Academy choir who are fresh from their Gold Medal win in Bali, singing something unique at the show."
-Soundari David-
Kanthi Ranchigoda needs no introduction and after a three year hiatus she will have an evening of dance and music in the traditional spirit of Christmas. The audience will be treated to an evening guaranteed to get their toes tapping right throughout the show.
Showcasing talent and dance 'Tis the Season' is a show that will be enjoyed by both the young and old alike.

Q:
What is the name of your upcoming concert and when and where will it be held?
It's called 'Tis the Season' and will be held on the 20th and 21st October at The Lionel Wendt Theatre, Colombo 07.
Q:
Can you briefly describe the show and the segments it will comprise?
'Tis the Season' is not just another show; it is a heartwarming celebration of the most wonderful time of the year via a blend of dance and song. In true Christmas spirit, all proceeds will go towards the Surol Leprosy Home.
Q:
How many of your students will take part in it and
what do their ages range from?
Over 50 students from Dance Works Centre will take part and their ages range from 4 to 26 years.
Q:
What are the main dance items and songs that will be featured?
The show promises a captivating blend of dance styles, from Ballet, Contemporary, Freestyle,Tap, Jazz, Bollywood as well as performances by the talented musicians of Soul Sounds Academy.
'Tis the Season' is guaranteed to get the audience's feet tapping at every turn!
Q:
What is the main purpose of having a show of this nature?
The primary objective of Dance Centre's shows, for over four decades, has been to provide a platform for young girls to showcase their talent, passion, and love for dance all the while raising funds for a worthy cause. This year is no different, as 'Tis the Season' remains dedicated to its cause since inception; supporting Surol, Sri Lanka's efforts in the upliftment and rehabilitation of persons affected by Leprosy.
Q:
who are the other main participants at the show?
Apart from the talented dancers of Dance Works Centre, audiences will be treated to performances by Soundarie David Rodrigo and her students of Soul Sounds Academy, adding a touch of musical magic to the show.
Q:
When was Dance Work Centre established and how has it fulfilled it's purpose?
Dance Works Centre, was founded in 1979, to provide young girls in Sri Lanka with the opportunity to explore the beauty of Western dance, fostering talent, creativity and a love for expression through dance.
Q:
You have been involved in dancing for over four decades and had numerous concerts – what does dance mean to you and what are some of the unforgettable moments in your career?
It is always important to remember that dance is a form of creative expression, it is therapy to most of us and a form of escapism from the mundane. Our Dance Work Center family has celebrated dance through concerts biannually and they have always showcased the passion I have for this form of art. The collaborative journey whereby my dancers and I work together brings indescribable fulfillment and contentment.
Q:
How do you hope to continue to be involved in it?
I don't limit my classes or students to one kind of dance and encourage them to explore and evolve their styles to suit their fancy. I am merely a guide and a friend in their transformative journey, where dance is a tool of enrichment.
Q:
Finally, how does your upcoming show compare to the previous ones and how have the students benefitted by being involved in it?
'Tis the Season' marks a triumphant return for Dance Works Centre after a three-year hiatus due to the pandemic and economic crisis in Sri Lanka. Being part of the show has rekindled the students love for dance and provided them with a much-needed break from their busy lives, allowing them to engage in something they are truly passionate about.
Q:
How are the tickets priced and where can they be purchased?
Tickets are priced at LKR 5000, 4000, 3000, 2000, and 1500 (Balcony). Tickets can be purchased at 70A, Lauries Road, Colombo 04.
Tickets are priced at LKR 5000,
4000, 3000, 2000, and 1500 (Balcony). Tickets can be purchased at 70A, Lauries Road, Colombo 04.