---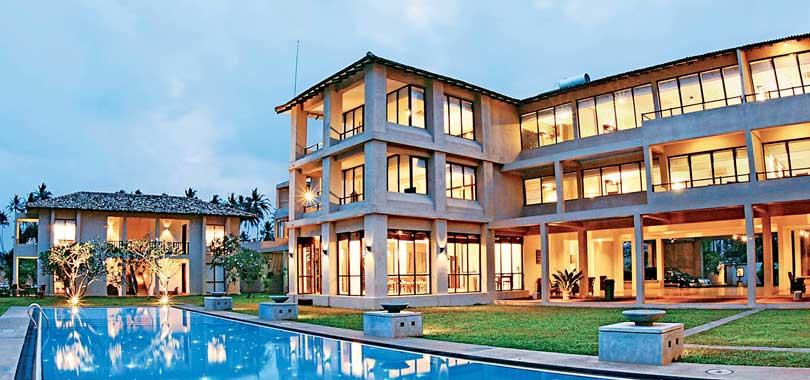 The room rates at Mandara Resort range from Rs. 17,500/- standard BB to 28,500/- Superior Deluxe BB.

Aquatic adventure is the latest craze for adventure travellers. Water sports, Whale and Dolphin watching off Mirissa has become more popular. Many sea-adventure based holiday resorts have come up in the area and Mirissa is no longer a traditional 'fisherman's haven'. It has become a paradise for those who love the beach. A couple of luxury boutique hotels have come up in the beautiful hill side of Mirissa, creating more hospitality opportunities to the people of the area.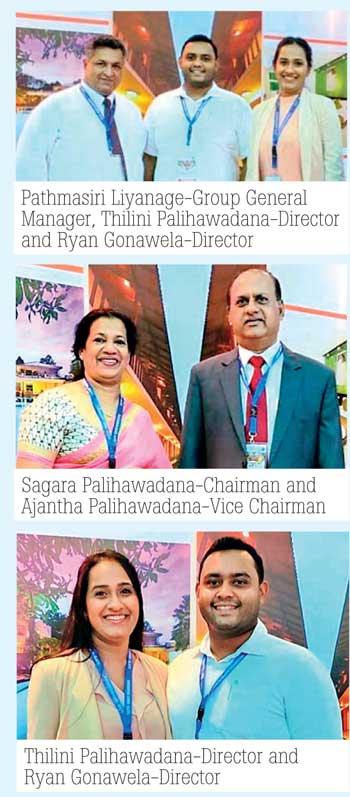 Built on the beautiful Mirissa beach, on a tropical setting with palm fringed golden beaches bordering the mighty Indian Ocean, the boutique style Mandara Resort provides all adventure seeking guests a comprehensive range of activities and facilities to ensure an unforgettable holiday experience. Overlooking the famous 'Red Cliff Mountains' and 'Mirissa Bay', Mandara Resort is located on a land that borders the Polathumodara River on one side and facing the ocean with a magnificent beach frontier, on the other.
Currently the Resort features 17 Standard Lagoon/ river rooms, 27 Superior Sea View rooms, four superior rooms with private plunge pools and 12 deluxe rooms with jacuzzis.
To meet the growing demand for the 2023/24 winter season and beyond, Mandara Resorts, Mirissa will add 40 new rooms to its river side wing by the end of the year. The Chairman of the Mandara Group of Hotels, Sagara Palihawadana said the Resort in Mirissa is ready to build a new complex with 40 luxury rooms with an investment of Rs. 500 million, to attract both local and foreign tourists in large numbers. According to Director Thilini Palihawadana, the new project is being implemented with the aim of increasing the number of rooms at the Resort to 100 in order to successfully facilitate increasing tourist arrivals.

Mandara Resort boasts of having a main restaurant, which offers a wide variety of culinary delights, the Grand Mandara Banquet hall, which can accommodate up to 200 guests, as well as the main bar, beach bar, spa, gym, swimming pool and a gem shop.
All rooms are beautifully furnished en suites with private plunge pools / Jacuzzi. Each room is different in layout and decor equipped with luxury and convenience, with cable TV, DVD/CD player, home theatre systems, and internet (Wi-fi enabled) along with other facilities.
Mandara Resort is a pioneering resorts in the South with fibre optic lighting in the swimming pool. The restaurant, bar and coffee shop focus on specialized Southern cuisine.
'Our Executive Chef is versatile in cuisine and has years of experience behind him with star class culinary requirements' said Pathmasiri Liyanage, the Group General Manager.
Explore the underwater treasures or set off on an expedition/adventure to watch whales and dolphins, as Sri Lanka and particularly Mirissa is now becoming a hot-spot for such experiences and getting more popular for whale watching. Since the Continental Shelf is at its narrowest point, the deep water provides ideal feeding ground for migrating whales from November to April every year. Whale and Dolphin sightings start in the month of September/October and is set to peak in December - January and again in April.
'Whale and Dolphin watching, Fishing trips, boat rides in the river, sightseeing to Galle Fort, village tours, Kalametiya bird sanctuary and wildlife adventure tours are some of the popular tours' GM Liyanage added.
Pix courtesy - Mandara