---
Around the age of 9, I took part in a competitive musical programme conducted by a local TV station where I was successful in reaching the last 24 beating thousands of other competitors. This gave me the impetus to pursue a musical career

I started my musical journey at the age of 2, under the guidance of Mrs.Meenakshi Venkateshan where my brother and I learnt the basics of Carnatic music. Thereafter, our musical training was taken over by Dr. Arunthathi Sriranganathan at the Indian Cultural Centre

Luring listeners and viewers with her dulcet tones, singer Amriytha Amarnath first rose to fame after competing in a musical reality show conducted by a local TV station. An exponent of Carnatic music, Amriytha has received formal voice training since the age of two. Currently she is the lead female vocalist of the band Ilayanila Isaikkulu which plays at weddings and social gatherings amongst other events. Gaining popularity through her songs, Amriytha is keen to make it big in the music industry.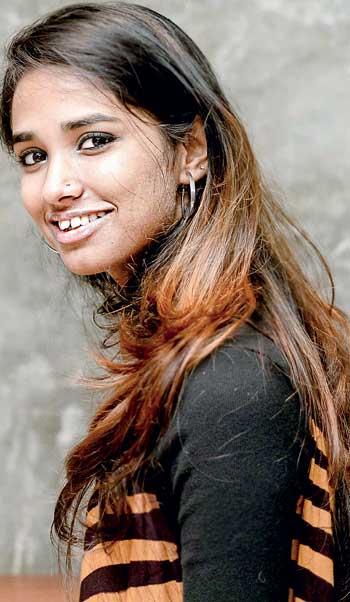 Q:
At what age did you realise you wanted to be a professional singer?
Around the age of 9, I took part in a competitive musical programme conducted by a local TV station where I was successful in reaching the last 24 beating thousands of other competitors. This gave me the impetus to pursue a musical career.
Q:
Have you had any formal training in singing?
I started my musical journey at the age of 2, under the guidance of Mrs.Meenakshi Venkateshan where my brother and I learnt the basics of Carnatic music. Thereafter, our musical training was taken over by Dr. Arunthathi Sriranganathan at the Indian Cultural Centre.
Q:
How did you end up with the band?
I had the good fortune of having one of my cover songs reach over 5 million views. This gave me the opportunity to link up with the band as an independent artiste which thereafter led to a permanent spot in the band.
Q:
Had you been singing solo prior to that?
Yes, I have had many opportunities to perform on TV as well as on stage at different cultural functions and other programmes.
Q:
How has being a singer changed you?
It has definitely given me a lot of confidence to perform on stage in front of large audiences. Also music gives me a better take on life and has helped me cope with other stresses in life.
Q:
Can you describe the genre of music you sing?
My grounding in Carnatic music has helped me diversify my singing into different genres.
Q:
What sort of gigs do you perform at?
I am a versatile performer who finds my musical expression both within a band and as a solo vocalist. My performances encompass a rich variety of events, ranging from the intimacy of private gatherings and the emotional resonance of weddings to the grandeur of classical concerts. This diversity allows me to connect with audiences on different levels, creating memorable experiences that span a wide spectrum of musical genres and atmospheres.
Q:
Musically who inspires you?
I admire the musical journey of Chinmayee, a Tamil singer in Indian Cinema as she is known for versatility in both Carnatic and Rock music.
Q:
Do you only sing covers or do you perform your own compositions?
I do mostly covers however I have worked on a few originals composed by my good friends.
Q:
How accepting are your parents that you have become a singer?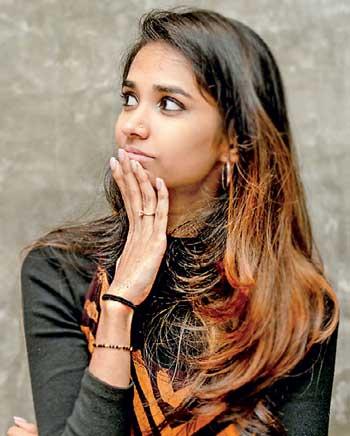 From the earliest days of my childhood, my parents have consistently provided unwavering support and served as a wellspring of inspiration throughout my musical journey. I deeply cherish the fortune of having them as my parents, guiding me with their profound encouragement.
Q:
Do you see singing as a full time career or a side hustle?
Given that my current priority revolves around completing my degree, I have presently embraced music on a part-time basis. Nevertheless, an intriguing notion has taken root within me — the idea of linking my passion for music with my pursuit of my degree in psychology.
Q:
As the only female in the band how are the dynamics within the group?
The members of my band have shown remarkable understanding and unwavering support, creating an environment where I feel exceptionally at ease since joining.
Q:
Do you plan to release your own songs anytime soon?
Not at the moment but I definitely have it in my mind.
Q:
You sing primarily in Tamil. However do you also sing English and Sinhala numbers too?
Currently, I've ventured into performing songs in both English and Hindi. With a little bit of coaching, I'm hopeful that I'll be able to extend my range to include Sinhala numbers in the near future.