---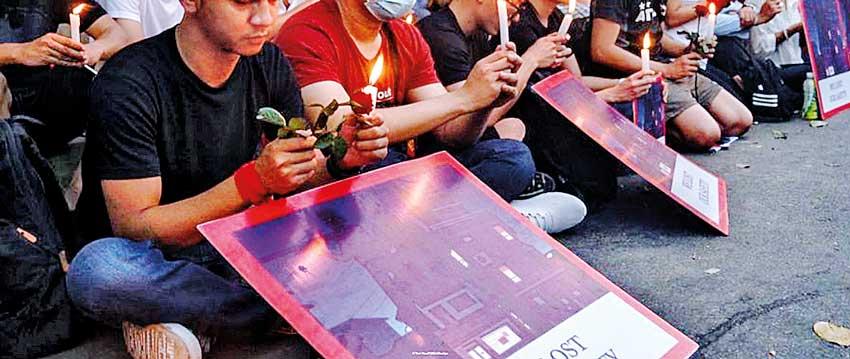 Campaigners against the military coup in Myanmar called a general strike on Monday as enormous crowds flooded towns and cities across the country despite threats of violence from the new regime.

The latest efforts by the military to stop the protests have led to warnings of sanctions from the European Union, as the bloc's foreign ministers were meeting to discuss the issue on Monday.

Businesses in Myanmar shuttered following a call to close everything except essential services to bolster a growing civil disobedience movement aimed at toppling Min Aung Hlaing, the military chief who seized power on February 1.

According to local media reports, the protests were the largest seen since the coup, with images posted on social media showing the streets of Mandalay in the north and Yangon, the country's largest city, flooded with people.

More than a dozen people were detained in the capital Naypyidaw, according to news portal Myanmar Now. Many thousands of civil servants, factory workers, medics, engineers, teachers and bank staff, among others, have already said they will not work under a military government and demanded power be returned to the party of detained leader Aung San Suu Kyi.

Two people were killed in the second-largest city of Mandalay on Saturday as police and soldiers attacked protesters who had gathered to protect striking shipyard workers when police tried to arrest them.
Phnom Penh (dpa),
22 Feb, 2021