---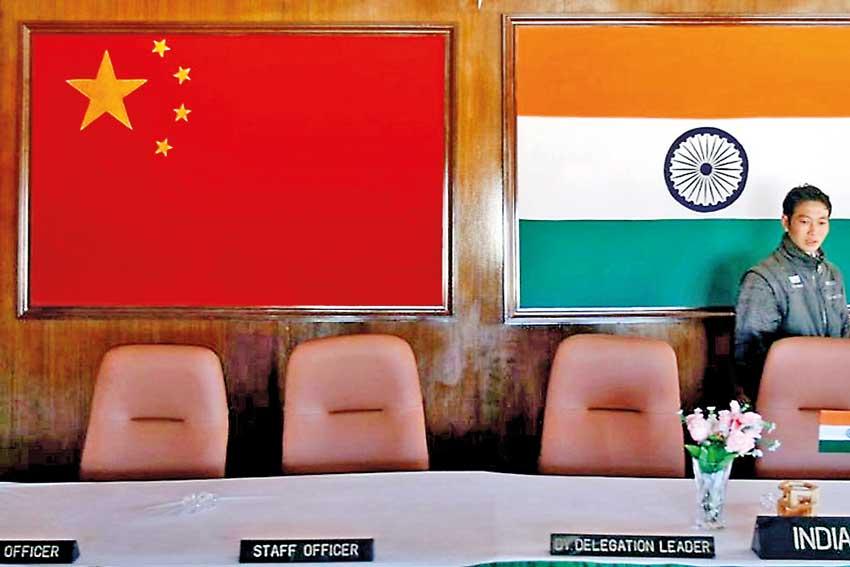 REUTERS, 25TH JANUARY, 2021- Indian and Chinese troops were involved in a "minor face-off" last week in a disputed stretch of their shared border in the eastern Himalayas, the Indian army said on Monday, underlining the fraught situation at the border.

China said the two sides must refrain from escalatory actions.

Nuclear-armed India and China have been in a tense standoff since April in the western Himalayas and since then have bolstered forces all along the 3,800-km
(2,350-mile) border.

"It is clarified that there was a minor face-off at Nakula area of North Sikkim on 20 January 2021 and the same was resolved by local commanders as per established protocols," the Indian army said in a statement. It gave no details.

Chinese Foreign Ministry spokesman Zhao Lijian said he didn't have anything to offer on the incident but urged India to exercise restraint.

"I would like to stress though that China's border troops are committed to upholding peace and tranquillity along the border with India. We urge the Indian side to work in the same direction as us and refrain from actions that might escalate or complicate the situation along the border," he told a regular news briefing.