---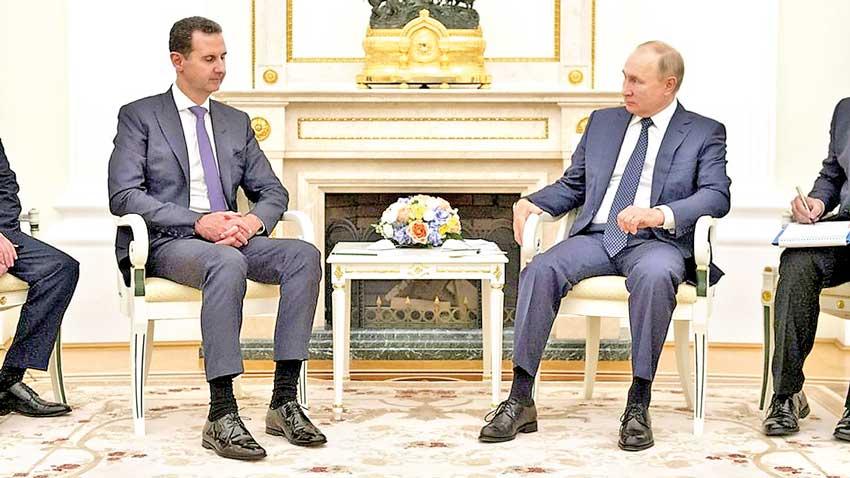 Moscow (dpa), 14 Sept, 2021-The presence of foreign troops in Syria - the ones not invited by Damascus - are hindering Syria's revival, Russian President Vladimir Putin told Bashar al-Assad during a surprise visit to Moscow by the Syrian president.

The Kremlin made the announcement on Tuesday morning and published a photo of the meeting that took place between the two presidents late on Monday.

According to the Kremlin, the talks focused on the conflict in Syria. Putin repeated his criticism of the presence of foreign troops in the country who were not there at the invitation of Damascus.

These troops are in parts of the country without a UN resolution and without "your (al-Assad's) consent," Putin was quoted as saying, describing it as a violation of international law.

Russia, which conducts military operations in Syria, has been a close ally of al-Assad's government, propping it up through nearly a decade of war.

Turkey and the United States are among the nations that have intervened militarily on the side of al-Assad's opponents.