---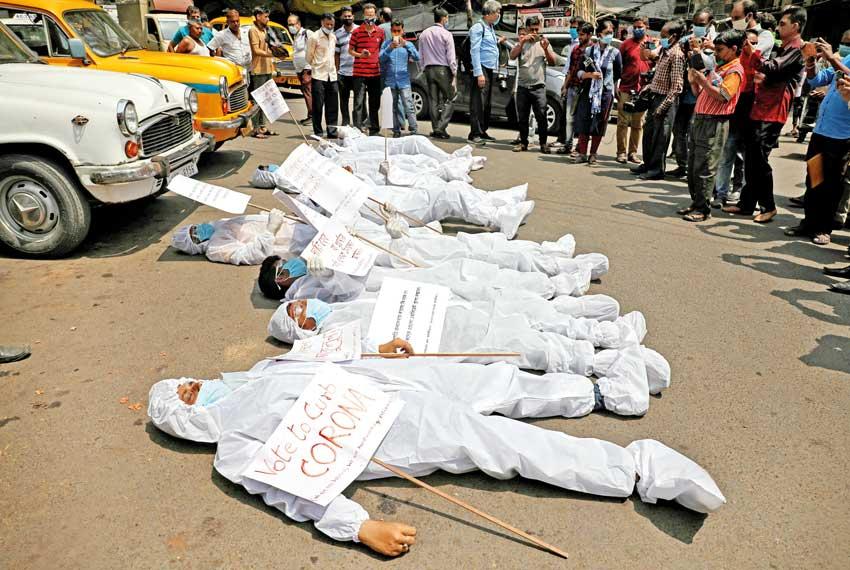 India will lock down its capital New Delhi for a week from Monday night to try and control a raging coronavirus outbreak, as the hard-hit United States passed a hopeful milestone of giving at least one Covid-19 vaccine dose to half its adults.

Infections are skyrocketing in India, however, with hospitals running out of beds and the government forced to reimpose economically painful restrictions again.

Delhi Chief Minister Arvind Kejriwal said the capital's "health system is at a tipping point".

"If we don't impose a lockdown now, we will be looking at a bigger disaster." Kejriwal said businesses would be shut and movement around the city of 20 million limited to essential services.

The Delhi lockdown came after the vast nation of 1.3 billion people reported a record high of 273,810 infections on Monday -- the fifth consecutive day of more than 200,000 cases.

The restrictions followed similar measures in other parts of India, including in the western state of Maharashtra, home to financial capital Mumbai.

The surge has overwhelmed the healthcare infrastructure in many parts of India, and authorities are scrambling to free up hospital beds and secure additional supplies of oxygen and treatment drugs.

Health workers are bracing for yet another spike as millions of pilgrims attend a religious festival and ongoing regional elections draw huge rallies.
NEW DELHI AFP
April19, 2021