---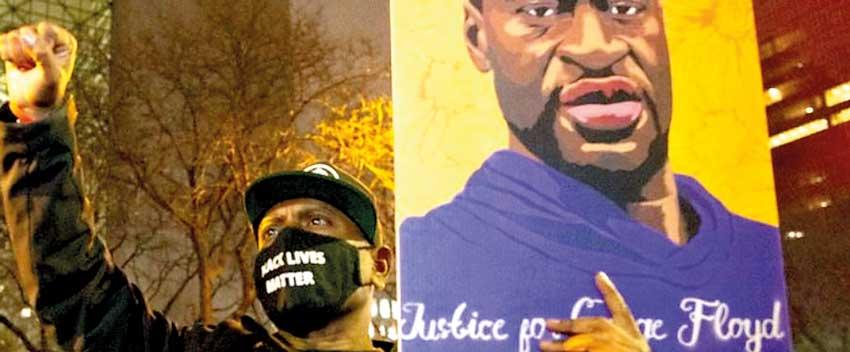 MINNEAPOLIS, AFP April21, 2021-Derek Chauvin, a white former Minneapolis police officer, was convicted Tuesday of murdering African-American George Floyd after a racially charged trial seen as a pivotal test of police accountability in the United States.

President Joe Biden called members of the Floyd family to say he was "relieved" by the verdicts, then later he and Vice President Kamala Harris addressed the nation in televised remarks.

"This can be a giant step forward in the march towards justice in America," Biden said, as he called on citizens to "unite" against racism and violence.

Harris, America's first female and first Black vice president, told the family it was "a day of justice in America," and that 'history will look back at this moment as a'Turning point.'

Floyd family lawyer Ben Crump hailed the conviction as a landmark victory for civil rights and a springboard to legislation currently before Congress to reform police forces in their dealings with minorities.

The jury deliberated less than 11 hours before finding 45-year-old Chauvin guilty of all three charges against him: second-degree murder, third-degree murder and manslaughter.

A crowd gathered outside the heavily guarded downtown Minneapolis courtroom erupted in cheers, and some wept tears of relief, when the verdicts were announced after a three-week trial that had an entire nation on edge.

Chauvin faces up to 40 years in prison on the most serious charge -- second-degree murder. His sentencing will take place in eight weeks, Judge Cahill said.