---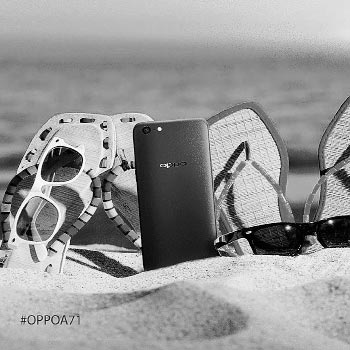 Oppo, the leading global technology brand, marked a significant shift towards speedy operation with a spectacular design, the A71 in Sri Lanka.

With the new camera phone A71, Oppo brings for its consumers an Octa-core CPU, 3GB RAM and 3000mAH battery and whole host of other spectacular features. Oppo A71 not only achieves breakthroughs in its kernel functions with an Octa-core processor and smoother user experience, but also inherits core Oppo photography technology with Beautify 4.0 on the front camera and optimized rear camera to capture life's fun moments. Also, the slim metallic uni-body of the A71 makes it stand out at first sight. The Oppo A71 priced at LKR 32,990 is available in Black or Gold Color, and will be available in offline stores nationwide from 20th September onwards. Commenting on the launch of Oppo A71, Oppo Sri Lanka CEO Tom Zou said: "Just as much as we are excited about the Oppo A71 being launched here in Sri Lanka, we are confident that Sri Lankan consumers will be overwhelmed by Oppo A71 - as now they will have the attractive and impressive speed plus all advantages of what Oppo has been doing in capturing and sharing the best moments of your life." Oppo A71 is equipped with an Octa-core processor and 3GB RAM, allowing faster operation overall. The upgraded 64-bit Octa-core CPU enables smoother multitasking and switching between apps. Meanwhile, the Octa-core CPU identifies the usage scenarios while working, selects different CPU accordingly, delivering a faster and more convenient experience for taking photos, watching videos and playing games.
Moreover, a triple-slot card tray extends the in-built 16GB storage space to 256GB. Larger storage gives more space to keep life's memories. Oppo A71 is also equipped with a 3000mAh battery, with fast charging speed and the stability that can last for a whole day. Oppo A71 has a 5.2 inch screen, offering a larger view and better perspective when playing games and watching videos. The thin metallic uni-body design is a pleasure to hold. The waist line inspired by the back of dolphins fits perfectly with the shape of palm. The round and smooth lines are also of aesthetic pleasing. The 5MP front camera comes with Oppo's unique photographing arithmetic, delivering more natural selfies with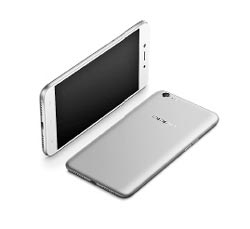 greater detail. It also performs well under weak light. Meanwhile, a variety of filters substantially enhance the playability of the phone's camera. The 13MP rear camera uses multi-frame de-noising technology, making for clearer pictures under low light conditions, with greater details and more realistic colors. Also, the bokeh effect highlights the characteristics and details of a person against any background. Pictures overall appear more like what they would to the naked eye. Also, a series of breakthroughs are realized on the focusing speed, making it faster and allowing more convenient operation. The optimization and upgrade of front and rear cameras enrich photography experiences on Oppo A71, adding emotions to every picture you take.

Oppo A71 is equipped with Color OS 3.1 that upgrades operation experience once again, making it faster and safer. Considerate functions such as split-screen, and eye protection display are also available on Oppo A71. For example, you can run two applications simultaneously under split-screen to watch TV series and talk about the plot with friends on WhatsApp at
the same time.