---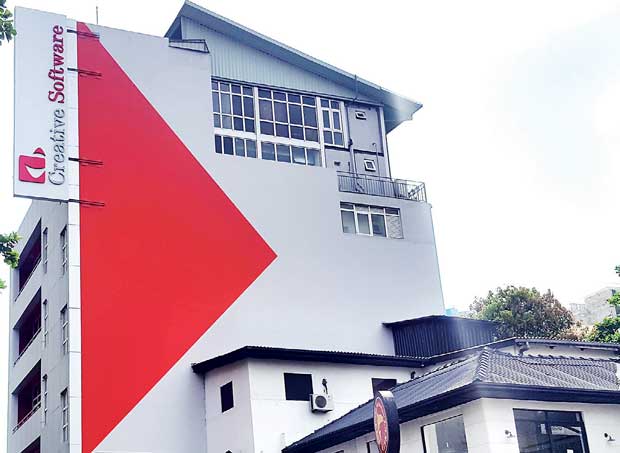 Only months after moving into their modern eight-storey R&D centre in the heart of Colombo, leading software company Creative Software is at risk of outgrowing their premises yet again.

Creative Software Director Sushena Ranatunga said "Problems caused by growth are always good problems to have. Last year we almost doubled our office space to accommodate our growing teams. Soon we might be finding ourselves in the same situation again and while the thought of moving is daunting, we are incredibly happy with the steady progress we've been making in the past years."
Fueling Creative Software's expansion is the company's ever growing international client base.

Creative Software specializes in building dedicated teams of software engineers who have been developing and maintaining industry-leading software solutions for companies around the world since 1999.

According to Ranatunga, the increase in demand for Creative Software's services and engineers is an indicator of the strength of Sri Lanka's software industry itself.

"We see an increase in international clients' confidence in investing in Sri Lanka," explained Ranatunga. "There are many factors behind this, but I believe the main driver for our growth is the increasing quality of our IT talent and maturity of our IT industry."

Ranatunga also observed an important change in the local market for IT services stating that Sri Lanka's leading organizations are increasing their investment in IT.

"There is a great gap between business and IT – we are all aware of it," said Ranatunga. "However, Sri Lanka's leading companies have realized the urgency of bridging that gap. Creative Software has been working with several such companies and together we are building really innovative solutions in areas like Big Data and IoT."

While many 'gaps' in Sri Lanka's IT industry remain to be bridged, the future is by no means bleak. Companies like Creative Software continue to work hard towards establishing Sri Lanka on the global IT scene, attracting foreign investment, as well as creating a healthy competition that propels the whole industry forward.

Most importantly, the increasing strength of the local IT sector has created a wealth of job opportunities and will continue to do so.

"Creative Software will have many job openings for both entry level and experienced professionals throughout the year," announced Ranatunga.