---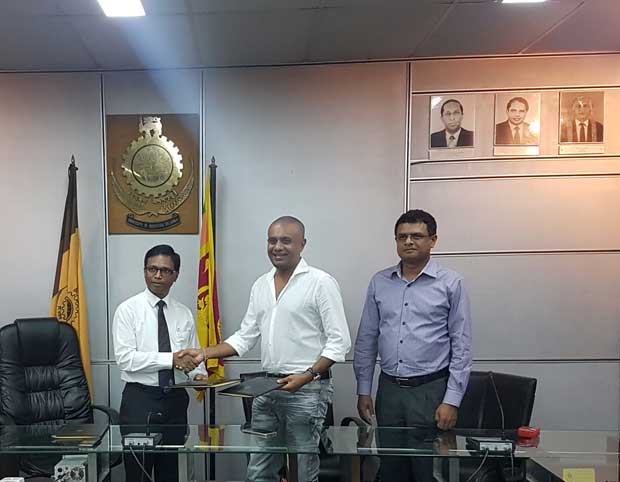 The first artificial intelligence (AI) innovations lab in Sri Lanka, titled QBITS, was introduced by CodeGen International (Pvt.) Ltd at the University of Moratuwa.
The agreement to this landmark project was signed at the University of Moratuwa in the presence of Vice Chancellor Prof. Ananda Jayawardane, Deputy Vice Chancellor Prof. R.A. Attalage, registrar, deans of faculties and relevant department heads of the university along with CodeGen Chief Executive Officer Dr. Harsha Subasinghe, President Legal and Operations Kusal Subasinghe and Head of Research Dr. Upali Kohomban. Under this industry-academia collaboration, CodeGen jointly supervises and fully funds artificial intelligence research within an established framework and initially offers three fully-funded PhD scholarships to students.
The primary objective of this partnership focuses on knowledge collaboration in multidisciplinary industries and links the university with the infotech industry. The programme extends training for academic staff and students of the university, establishes laboratory facilities and provides access to the research conducted by CodeGen.
Through this venture, the partners wish to encourage high-calibre students to enrol with the University of Moratuwa for doctoral studies in the related field and thereby retain exceptional talent within the country.
Moreover, the subjects of this programme focuses on resolving real-time problems with high-tech solutions, opening new avenues for commercial ventures highlighting the country's capabilities in this arena.
"This is a perfect example of multidisciplinary collaborations and the way forward to be recognised as a research-driven higher educational institution. CodeGen is already driving technologies powered by artificial intelligence in the global market and the faculty is certain that the success of this venture will bring about the required change and benefit the country's future economic evolution, with the utilization of local talent to its full potential," stated Prof. Jayawardane.
"At CodeGen, we constantly find ways to create a knowledge economy through technology of the future. B2B and B2C solutions are essential in a commercial context but the industry is now in need of solutions to drive human-to-human (H2H) problems, driven by artificial intelligence and algorithmic solutions.
Through QBITS, we believe in delivering high-performance value-added products and brands to the world, with pioneering technology. We are certain that this partnership with the University of Moratuwa will be a cornerstone in moving Sri Lanka towards a techno-based economy to retain talent and offer world-class products," stated Dr. Subasinghe.
He further explained why CodeGen undertakes ventures such as VEGA, Sri Lanka's first electronic supercar. Multidisciplinary collaborations focusing on electronics, mechatronics, chemical engineering, etc. inspire pioneering technological breakthroughs and these technologies will open a spectrum of opportunities to navigate industries such as transportation, medical, agriculture and education to capture a mega share of the opportunities in time to come.
Through this innovative partnership, CodeGen hopes to expand opportunities designed for postgraduate education in Sri Lanka, state-of-the-art facilities for students and job-related exposure that are globally in demand.
The joint project is a definite transformative step taken, to convert Sri Lanka's talent pool to represent a high-performing research-oriented syndicate, inventing solutions for the needs of tomorrow.