---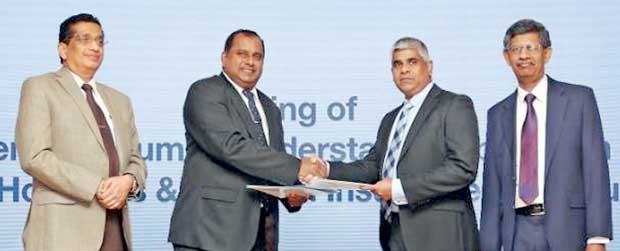 Lanka Hospitals PLC, internationally accredited healthcare provider in the forefront of medical industry, is offering a special fixed rates for Cardiac Bypass Surgeries for the first time in Sri Lanka.
In collaboration with the National Insurance Trust Fund's (NITF) Agrahara Insurance scheme, which exclusively caters to the government employees in Sri Lanka, Lanka Hospitals will be facilitating affordable flat rates for Agrahara beneficiaries for all cardiac surgeries.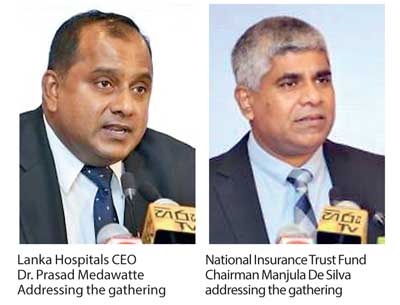 The heart bypass surgery and PTCA (Percutaneous Transluminal Coronary Angioplasty) are generally costly procedures offered by private health care providers. Bypass surgeries are of two types, normal risk and high risk where the latter costs significantly higher than the former. The risk is pre-diagnosed and accordingly the rates are determined for the surgical procedures. Those unable to meet high surgical budget are compelled to remain in long waiting lists in government hospitals pending surgery. As a step to alleviate the congestion in the government hospitals, the government has taken steps to offer Agrahara Policy through the NITF, which facilitates the government employees to seek medical attention from private medical institutions without having to wait in the list.
Accordingly, Lanka Hospitals took a historic step by being the first hospital in the country to offer a special fixed rates for all cardiac care packages for the public sector employees. Housed within the Lanka Hospitals is a fully fledged dedicated heart centre, which caters to most comprehensive cardiac and cardiothoracic surgical procedures.The heart centre provides best medical expertise for effective treatment topped with unmatched aftercare for conveniently affordable rates.

Lanka Hospitals is the first of its kind to partner with the NITF eight years ago to offer Agrahara insurance policy for the benefits of government employees.

As a government preferred medical institution, Lanka Hospitals has facilitated a host of medical packages to Agrahara beneficiaries, which includes the recent move to provide LASIK and cataract surgeries to the public sector, for the first time in Sri Lanka.