---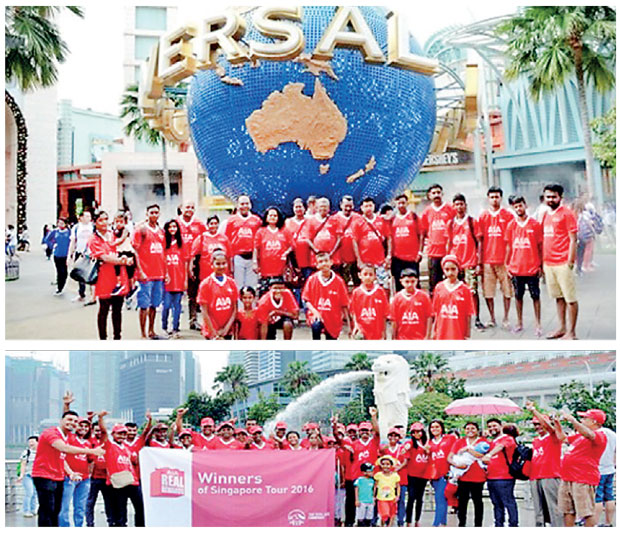 AIA Real Rewards, one of the most extensive customer rewards programmes in Sri Lanka's insurance industry has just completed two years. Over 450 people have stamped an exotic tourist destination on their passports and enjoyed a vacation, in the past 2 years, thanks to AIA.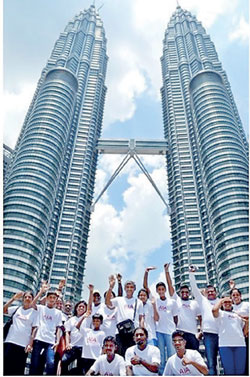 Kelum Senanayake, Director Operations at AIA Sri Lanka commented, "We understand that our customers invest their valuable money with us to safeguard their families and futures and we want to ensure they get the most out of their policies. We want to avoid hindrances such as policy lapses getting in the way of them making the most of their investment and keeping their loved ones protected. That is why we incentivise them with the chance to win exciting foreign trips, so they will stay with us and hopefully even opt to pay by standing order"

He added, "What makes AIA Real Rewards stand out in the market is the flexibility and choice it offers customers. Winners are given the freedom to choose when they want to travel and where they would like to travel to, out of the 6 destinations on offer. What's more, their chances of winning are not restricted in any way and they can win 2 months in a row, if they are lucky enough.

"This is one of the most unique customer programmes in the country with a great deal of flexibility and we are proud to be able to offer our customers a chance to travel and make memories with their loved ones."

The AIA Real Rewards programme gives 10 lucky AIA life policyholders a 3 day holiday package for 2, every month. They can choose from 6 holiday destinations, including Thailand, Malaysia, Singapore, Kerala, Bali or Chennai. AIA Real Rewards is intended at recognising and rewarding policyholders, through a lucky draw system, for being with AIA. You need to have been with AIA for over 3 months to be eligible to win. And if you pay with a standing order, you increase your chances of winning.