---
In line with its strategic vision to be the most future ready bank in Sri Lanka, Hatton National Bank (HNB) has created a Digital Technology Division that will integrate the information technology and e-business verticals to drive a bank-wide digital adoption, focused on next generation engagement with customers, business partners and employees, through transformed products, redesigned processes and enhanced services.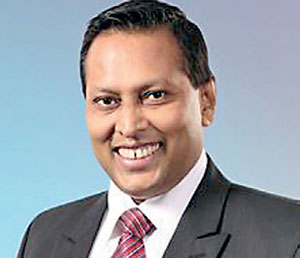 HNB Chief Information Officer Sidath Wijeratne has been appointed as Chief Digital Officer (CDO) and will take the reins of this newly created division of the bank from this month on. He is tasked with executing the bank's digital strategy across all channels and help business unit leaders achieve greater growth and revenue.
He will also spearhead process innovation, digital consumer experience and will onboard emerging technologies to ensure the bank offers a compelling, unmatched digital proposition to its customers.
Wijeratne holds a Master's Degree in Business Administration and a Bachelor in Information Systems. He served as the bank's Chief Information Officer during the past six years and prior to joining HNB, he was IBM Sri Lanka's Head of Business Consulting.
His vast experience includes positions of Project Manager at Commonwealth Bank Australia, Senior Vice President IT at DFCC Bank and Assistant General Manager IT at Central Finance PLC.