---
Ceylinco Life has announced it will once again deploy its entire sales force on a month-long initiative this May to promote retirement planning on a mass scale.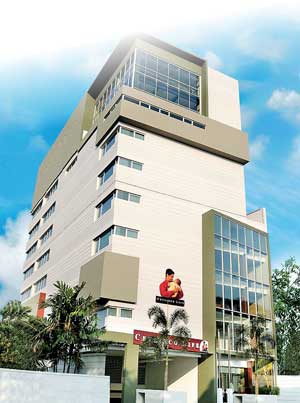 The ninth Ceylinco Life Retirement Planning Month programme commences on Sunday, May 1 and will focus on a question that is most pertinent to the subject – 'How much is enough?'
Supported by a communications campaign that draws attention to the impact of inflation on long-term savings, the programme will comprise of a series of activities, including town-storming, door-to-door calls and promotions, the company said.
Nearly 4,000 members of the Ceylinco Life sales team will be engaged in meeting the prospective candidates for retirement plans as well as the existing holders of Ceylinco Life Retirements who may need to consider increased investments to keep pace with inflation.
May has been the company's designated Retirement Planning Month since 2008 and every year, the sales team is tasked with focusing on this segment of business throughout the month.
The campaign would also be hosted on Ceylinco Life's digital platforms to invite the members of the public to engage in the discussion and find out how much of funds are required to supplement their respective individual retirement needs.
Ceylinco Life Retirement Plans provide a higher accumulation rate than most fixed deposit and savings accounts as well as life cover and proceeds of the retirement plans are exempt from tax.
Ceylinco Life Retirement Plans can even be purchased online by visiting the company' website www.ceylincolife.com
Ceylinco Life's flexible retirement plans make it possible for saving for retirement to be commenced with as little as Rs.1,000, with payments made monthly, quarterly, half-yearly or annually for a minimum term of five years.
Sri Lanka's life insurance market leader since 2004, Ceylinco life has close to a million lives covered by active policies. The company is acknowledged as the benchmark for innovation in the local insurance industry for its work in product research and development, customer service, professional development and corporate social responsibility.