---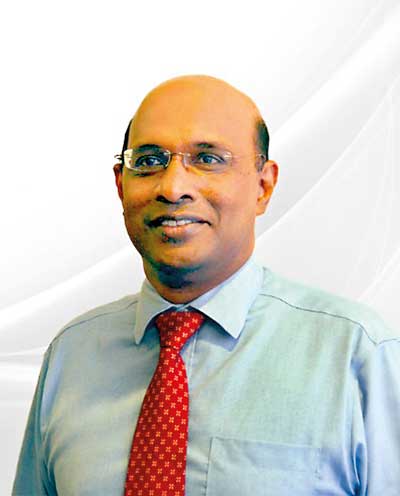 Cargills Bank has announced the appointment of Prabhu Mathavan as the new Managing Director/Chief Executive Officer with effect from 22 April 2016.
Prabhu Mathavan is a Chartered Accountant with extensive professional and commercial experience. Having commenced his career at PWC, he has worked in local and Multinational environments prior to Joining Cargills (Ceylon) PLC where he was the Finance Director for several years before taking up office as Deputy CEO/CFO of Cargills Bank in 2014.

Prabhu is experienced in general management and has played a key role at Cargills in corporate restructuring, acquisitions and driving business growth. He holds a Bachelor's Degree in Commerce and is also a member of the Chartered Institute of Management Accountants, UK. Prabhu currently serves on the main Board of Cargills (Ceylon) PLC and several subsidiary companies.

Commenting on his appointment Prabhu noted, "I was fortunate to be involved from the conception of the idea to foray into the financial sector in 2012 to the establishment of Cargills Bank in 2014." He added that he has had the privilege of working closely with the top management of Cargills and parent CT Holdings PLC providing him greater insight into the vision the promoters have for the bank. "We have brought together an excellent team of experienced banking professionals with a plethora of banking know-how. Cargills Bank is also fortunate to have a dedicated and committed Board of Directors comprising persons of great repute while the support extended by every shareholder has been tremendous in navigating the Bank in its formative years" he said. "Investments made in the latest systems and processes to create innovative yet simple banking solutions would considerably assist to fast track growth," Prabhu added.

Cargills Bank currently operates 11 branches island-wide and would be enhancing its footprint country wide in line with its commitment to facilitate progress and deliver wealth across all social and income groups.