---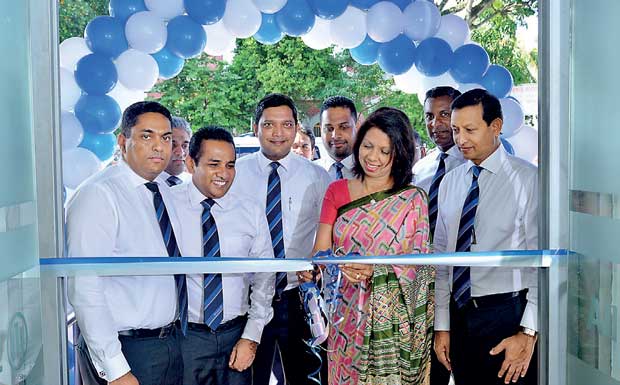 Allianz Lanka, in a bid to provide its customers with greater access to its world-class services, opened a new city office at No: 251, Dharmapala Mawatha, Colombo 7.

Serviced by an experienced team of sales, front office and underwriting professionals, the modern office space also boasts an impressive array of amenities that make it welcoming to customers and help staff expedite processes.

Commenting on the recent opening, Allianz Insurance Lanka Chief Executive Officer Surekha Alles said, "Our mission is to provide the people of Sri Lanka with the best insurance solutions to meet their unique needs and by increasing their access to our services we will succeed on this front.

Additionally, this office is the latest in a long list of modern office spaces we have across the island that have been specially designed to help maximize the efficiency of the men and women working in it while providing them with a great work environment. As an organisation that cares about each individual we take into account the needs of every stakeholder, both internal and external, when embarking on opening a new office."

Allianz has a network of 57 branches throughout the country, which bring their world renowned products and services to the doorsteps of local customers even in some of the most remote areas in Sri Lanka. Designed to improve overall efficiencies these branches are fitted with a contemporary IT infrastructure, which includes a unified communication system that connects these branches to the head office as well as users of roaming devices.

Allianz Insurance Lanka Ltd and Allianz Life Insurance Lanka Ltd, known together as Allianz Lanka, are fully-owned subsidiaries of Allianz SE, a world leader in integrated financial services. Having started out as a Greenfield operation in 2005, it has emerged as one of the fastest growing insurance service providers in the country.

The company prides on supporting its clients' business strategy by understanding their risk profile and needs, and providing individual solutions from its world-class portfolio of products and services.
Around the world, over 140,000 Allianz employees serve some 86.3 million retail and corporate customers in about 70 countries, who place their trust on the knowledge, global presence, financial strength and solidity of Allianz to support them in their moment of truth.