---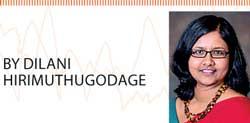 Cinnamon is the leading spice commodity of Sri Lanka. It contributed to approximately 54 percent of total spice exports and accounted for 8 percent of total agriculture exports in terms of values, in 2017. During the last decade, Sri Lanka has dominated the world market in cinnamon exports, followed by Indonesia, China and Vietnam. However, these countries produce cassia in huge quantities, whereas Sri Lanka produces pure cinnamon (Cinnamomumzeylanicum).

Even as the leader in the global market, meeting the quality standards is a major problem faced by Sri Lanka's cinnamon exporters. The 2019 budget proposes to make it mandatory for cinnamon exporters to obtain the certification for their products after quality control testing, at the point of export. Those who fail the test will have 12 months to improve their operations and bring their products up to standard. In this context, this article focuses on the major quality constraints faced by the cinnamon exporters in Sri Lanka and provides recommendations, based on a recent IPS study.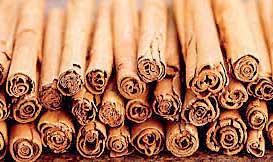 Although Sri Lanka remains a market leader in pure cinnamon, capturing a market share of 90 percent, there are a few newcomers to the pure cinnamon industry, such as the Seychelles and Madagascar. Thus, in the future, Sri Lanka will face stiff competition from these new entrants and as such, increasing the quantity and quality of cinnamon is key to remaining competitive in the global market.

Sri Lanka's main export markets for cinnamon are Mexico, the USA and Peru, while a significant quantity is exported to Colombia, Ecuador, Bolivia and India. More than 90 percent of cinnamon is exported as cinnamon quills/sticks, whereas much less is exported as cinnamon bark oil and leaf oil. Thus, maintaining the quality standards of cinnamon quills is especially necessary to survive in the international market.

Product and process standards relevant to cinnamon
The Sri Lanka Standards Institute (SLSI) has specified the required standards for Ceylon Cinnamon (SLS 81: 2010); the focus is mainly on the physical appearance of the products. According to the specifications, there are two main grades – 'coarse' and 'fine'.

The fine grade is named as 'Alba' and the market price is significantly higher compared to other grades; the coarse grades are 'Mexican' and 'Hamburg'. These are categorised according to the diameter of quills, number of whole quills per kilogramme and the occurrence of reddish-brown patches on the surface of the quills (the extent of foxing).

There are also international standards that are applicable for cinnamon, such as the European Spice Association (ESA) specifications of quality for herbs and spices, American Spice Trade Association's (ASTA) cleanliness specifications, Good Agricultural Practices (GAPs), Hazard Analysis and Critical Control Points (HACCP), ISO 22000:2005 and Fair Trade.

Does Sri Lankan cinnamon meet quality standards?
There are several stakeholders involved in the cinnamon value chain. After harvesting cinnamon, peelers play a major role in preparing cinnamon bales. Peeling requires skilled labour and the know-how handed down from generation to generation. Proper care and attention are important at this stage, to ensure the quality of the product.

Presently, most peelers lack knowledge and interest. Also, they are reluctant to peel fine grades as it is time- consuming. Thus, they rush to finish work at one location and move on to another peeling shed within a short period of time. Labour shortage in peeling creates a high demand for peelers.

Moreover, peeling is done at household premises in most cases, with limited facilities and technology for production and storage. Further, they use primitive techniques and tools and do not adhere to practices that ensure high quality and safety.

Collectors' main requirements when buying cinnamon are the moisture content and appearance of cinnamon bales. The moisture content is measured by checking the samples with their hands. Although the moisture meters are available to check these levels, the collectors do not use them due to negligence.

The producers sell their cinnamon bales to any collector who offers them the highest price. The collectors have bargaining power to determine the prices, according to the grades. The quality of cinnamon bales is determined through the collectors' experiences. In general, one cinnamon bale consists of different grades of quills. Thus, deciding a price of a bale is entirely up to the collector.

The collectors compete amongst each other. Such competition leads to the purchasing of low-quality products at a very low rate, which are then mixed with others. They also neglect to provide hygienic storage conditions and proper transportation. Most often, collectors prefer to sell their cinnamon to exporters who offer them a fair price. They also require quick payment methods and prefer to get paid in cash.

The exporters are mainly concerned with the cleanliness of cinnamon bales; they should be free from microbial attacks. However, finding quality products is a major challenge. This is mainly due to the weak linkages among the producers and exporters. The collectors who act as middle-men have control over the supply and they provide bales, which are a mix of several grades. Moreover, obtaining and maintaining international quality certificates are also very costly.

Way forward
It is crucial to conduct awareness programmes on the importance of meeting quality standards from producer level to exporter level across the cinnamon value chain. At producer level, it is vital to introduce techniques and methods to make the peeling, rolling and quilling processes easier and provide proper training for peelers to produce quality products.
The pressing need for establishing 'Central Processing Units' in main growing areas has been emphasised by the stakeholders in the industry. Moreover, it is useful to modernise 'in-house processing sheds' to maintain the quality of the products.

It is also necessary to promote producers to adhere with GAPs. The 2019 budget has recognised the importance of strengthening the cinnamon training academy in Kosgoda to train peelers and the budget has allocated funds for it.

At the collector level, a priority would be to promote sound storage and transport systems. Towards this end, awareness should be increased on conditions of warehouses, which should be covered and well protected from rain, the sun and excessive heat. Moreover, Sri Lanka has to strengthen the existing mechanisms and introduce new technologies for quality checking.
When considering the exporter level, increasing their linkages with the producers and developing appropriate methods and programmes for processing are required. It is essential to introduce concessionary terms or incentive schemes for the exporters who wish to obtain and maintain standard certificates, to safeguard Sri Lanka's position as the supplier of true cinnamon to the world.

As highlighted earlier, the 2019 budget has taken steps towards ensuring the quality of cinnamon exports. However, more needs to done along the cinnamon value chain to ensure the quality of cinnamon exports.

(Dilani Hirimuthugodage, a Research Officer at the Institute of Policy Studies of Sri Lanka (IPS), can be reached at [email protected] To view this article online and to share your comments, visit the IPS blog 'Talking Economics' - http://www.ips.lk/talkingeconomics/)