---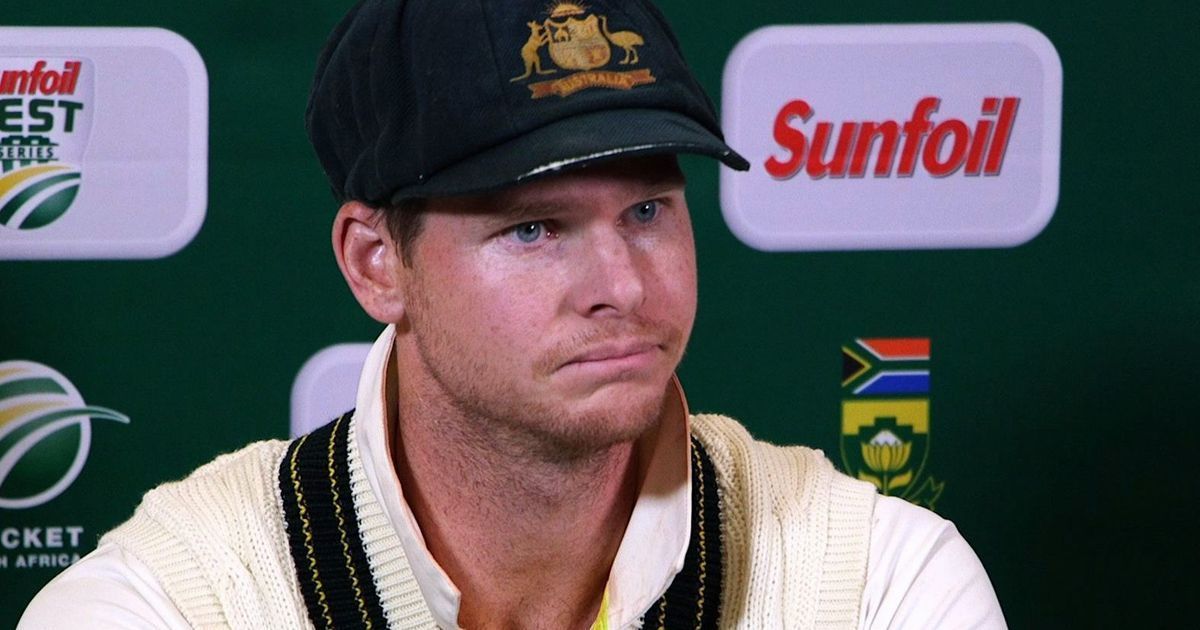 MELBOURNE/CAPE TOWN (Reuters) - Steve Smith stepped down as Australia captain on Sunday and his deputy David Warner also relinquished the vice-captaincy amid stunning ball-tampering revelations that have plunged the test team into crisis.
Cricket Australia said the pair had agreed to give up their leadership roles following "discussions" with the governing body, with wicketkeeper Tim Paine to take the reins for the remainder of the third test in Cape Town.
"This test match needs to proceed, and in the interim we will continue to investigate this matter with the urgency that it demands," CA CEO James Sutherland said in a statement.
"Cricket Australia and Australian cricket fans expect certain standards of conduct from cricketers representing our country, and on this occasion these standards have not been met.
"All Australians, like us, want answers and we will keep you updated on our findings, as a matter of priority."
Smith and Warner's demotion came hours after Australia's Prime Minister Malcolm Turnbull heaped pressure on CA to act swiftly and decisively.
"I have to say that the whole nation which holds those who wear the 'baggy green' up on a pedestal about as high as you can get in Australia, certainly higher than any politician that's for sure, this is a shocking disappointment," Turnbull said.
Smith had admitted on Saturday that the ball-tampering carried out by Cameron Bancroft had been orchestrated by himself and senior players but although he was "embarrassed" by the scandal, he had no intention of stepping down as skipper.
Captain since 2015, Smith did not join his team mates as they warmed up at Newlands before the fourth day's play on Sunday. The four-test series is tied at 1-1 with the hosts in a strong position in the ongoing match.
Opening batsman Bancroft, the most junior member in the side at 25, has been charged by the International Cricket Council (ICC), which could lead to a one-match ban and a 100 percent fine of his match fee.
PLAYERS CASTIGATED
The cost to Australia's reputation is immeasurably higher, however, with former players across the globe branding the team cheats and fans castigating the players on social media.
Kepler Wessels, who played test cricket for both Australia and South Africa, suggested there should be lengthy bans for those found guilty of wrong-doing.
He cited the case of former West Indian wicketkeeper Ridley Jacobs, suspended for three games in 2002 for appealing a run out when he did not have the ball in his gloves.
"If Jacobs got three games for that offence then I wonder what is going to happen to these Australians?" Wessels asked on Sunday.
"I'm shocked at what's gone on. I've never seen anything as blatant as that," he told SuperSport television.
"The statement from them said it was the 'leadership group' and therefore it was quite a few people involved, so we'll see how the ICC deals with the situation."
Team manager Mohammed Moosajee, an influential figure within Cricket South Africa, said he did not believe the scandal would affect relations between the cricket boards of the two nations.
"The fact that Australia have admitted to what they have done," he said. "There is no place for that in cricket at all. They will go through an internal process as well.
"We leave it to the ICC to make the call on what the next steps are and what the sanction will be."
"DISGRACEFUL"
Australia cricket chief Sutherland had earlier told a news conference in Melbourne that the CA's head of integrity would fly to South Africa to investigate the incident.
Sutherland described it as "very sad for Australian cricket" and said fans had "every reason to wake up and not be proud of the Australian cricket team".
However, the long-serving chief executive declined to call the ball-tampering "cheating" and steered studiously clear of using the word.
His reticence was not shared by Australian media pundits and a host of former players who lined up to decry the incident.
Australian newspapers described the scandal as the worst captaincy crisis since 1981 when skipper Greg Chappell instructed younger brother Trevor to bowl underarm with the last ball of a one-day match against New Zealand to secure a victory.
Michael Clarke, Smith's predecessor as captain, said the revelations were "disgraceful" and that he had no doubt that the skipper would be "crying in his hotel room".
"I can't believe the senior players have made a decision to do that," he told Australian television. "It's disgraceful and it's not accepted by anyone."
Former captain Allan Border said it was a "a bad look for Australian cricket" while former test bowler Rodney Hogg was one of many who said that Smith could not continue in his role.