---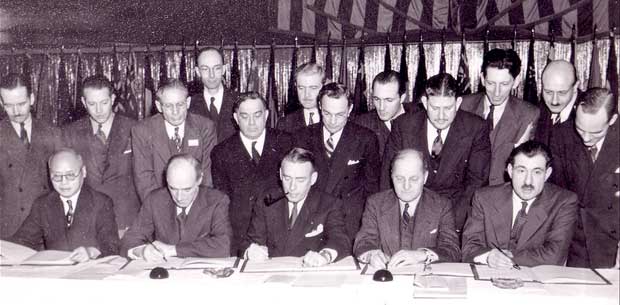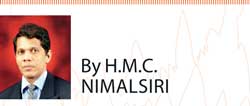 Walking, swimming and flying are the means of movement available to living beings in this world. By instinct the human being has been gifted with the ability to walk and swim with no support of an external apparatus. Nature has however not given such power to humankind when it comes to flying.

The humanity invented means of flying with the aid of external support in the early 20th century after centuries of great sacrifices of lives, trials and errors. Not only that but humankind also managed to make air transport the safest means of transport out of all modes of transport available to humankind. Today, air transport is not only safe but also the most expeditious, regular and efficient mode of transport with comparatively less damage to environment.

It has also become the only means of travel when it comes to long distance travel connecting continents. Air transport has the potential of connecting any two points on the globe, with the choice of the right equipment; the versatility, which other modes of travel do not have. As of today, aviation helps connect seamlessly two communities with entirely diverse cultural living styles and make travel by air easier, friendlier and cheaper too. It is so uniform that the travellers even do not feel that they have entered a different country until they come out of the destination airport.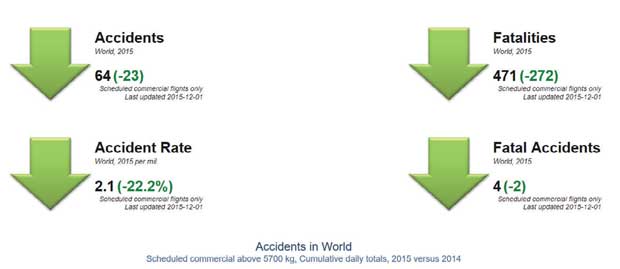 With the existence of so many differences between the communities of the globe on religion, race, language, culture, etc., how could aviation, the international travel by air in particular, became so uniform and seamless all over the world, may be a question that someone could ask. Who made this possible? The simple answer is the Convention on International Civil Aviation which is popularly termed as the Chicago Convention, the birth of which is commemorated on December 7 every year as the International Civil Aviation Day.


Chicago Convention
With the cessation of hostilities amongst nations which had engulfed in the World War II, the leading states found the necessity to making use of aircraft which were designed and used for destructive purposes during the war, for peaceful purposes. In 1944, at the invitation of the United States of America, 52 leading states in the globe assembled in the City of Chicago for a conference to discuss and iron out a global mechanism for fostering aviation for the common good of the world's community. The importance of the conference was amply signified by the presence of late US President Franklin D. Roosevelt to address the gathering.

The conference recognized that the future development of international civil aviation can greatly help to create and preserve friendship and understanding among the nations and peoples of the world, yet its abuse can become a threat to the general security of the globe. It was also underscored that it is desirable to avoid friction and to promote cooperation between nations and peoples upon which the peace of the world depends. Accordingly, 52 states delegations that attended the conference after deliberations of 37 days agreed on certain principles and arrangements in order that international civil aviation may be developed in a safe and orderly manner and that international air transport services may be established on the basis of equality of opportunity and operated soundly and economically. This resulted in the birth of Convention on International Civil Aviation (Chicago Convention) on December 7, 1944 paving the way for the establishment of the International Civil Aviation Organisation (ICAO), which became a UN agency specialized in civil aviation.

The Chicago Convention has a total 96 Articles dealing with a variety of subjects related to civil aviation succinctly. The detailed elaborations in respect of such technical and operational matters are stipulated in 19 Annexes in the form of International Standards and Recommended Practices (SARPS).

The first Article of the Convention stipulates that the states recognize that every state has complete and exclusive sovereignty over the airspace above its territory, which is defined as the land areas and territorial waters adjacent thereto under the sovereignty, suzerainty, protection or mandate of such state. Chicago Convention applies only to civil aircraft and it does not apply to state aircraft, which includes aircraft used by the armed forces, police, customs, etc., for the purposes of the state. The Article 6 of the convention lays the foundation for operation of air services between states under the widely practiced Air Services Agreements.

The Chicago Convention under its Article 43 made provision for the establishment of the ICAO with the aims and objectives to develop the principles and techniques of international air navigation and to foster the planning and development of international air transport ensuring the following.
a. Insure the safe and orderly growth of international civil aviation throughout the world;
b. Encourage the arts of aircraft design and operation for peaceful purpose;
c. Encourage the development of airways, airports and air navigation facilities for international civil aviation;
d. Meet the needs of the peoples of the world for safe, regular, efficient and economical air transport;
e. Prevent economic waste caused by unreasonable competition;
f. Insure that the rights of contracting states are fully respected and that every contracting state has a fair opportunity to operate international airlines;
g. Avoid discrimination between contracting states;
h. Promote safety of flight in international
air navigation;
i. Promote generally the development of all aspects of international civil aeronautics.
Sri Lanka gave accession to the Chicago Convention on June 1, 1948 and became a member of the ICAO. The ICAO has 191 member states
as of today.

The Assembly which comprises all the member state is the supreme body of the ICAO and it meets once in every three years unless an extraordinary session is convened earlier. The Assembly is responsible for setting policies and allocation of funds for the activities of the ICAO. The governing body of the ICAO is the Council headed by the President and it consists of 36 member states elected through a ballot conducted at the General Assembly.
The General Administration of the ICAO is conducted by the secretariat which is headed by the Secretary General. The ICAO headquarters is located in Montreal, Canada and it has seven regional offices to serve the states distributed in entire globe. Sri Lanka is accredited to ICAO Regional Office for Asia and Pacific Region located in Bangkok, Thailand.


The function
Under Article 37 of the Chicago Convention, each member state is obligated to collaborate in securing the highest practicable degree of uniformity in regulations, standards, procedures and organisation in relation to aircraft, personnel, airways, airports and auxiliary matters in conformity with the applicable International standards, recommended practices and procedures which are adopted by the ICAO from time to time. If a member state opts to deviate from application of a SARP relating to a particular matter, the Article 38 of the convention requires the state concerned to inform the ICAO immediately about such deviation and which, in turn the ICAO will notify to the other member states.

Also, if a member state issues any document such as a certificate, licence or approval to any person or organisation under its jurisdiction deviating from the applicable SARPS, details of such deviations are required to be recorded in the document itself pursuant to Article 39. If a person or organisation has been issued with an aviation document without conforming to the SARPS such person or organisation shall not engage in aviation activity in or over any other ICAO contracting state, without the approval of that state. Accordingly, all the member states are rigidly bound by the Conventional Provisions to uniformly apply the international standards and recommended practices.

In order to fulfil the obligations of a member state under the Chicago Convention towards promotion of safety, security, efficiency and regularity in international civil aviation, the ICAO expects the member state to establish an effective means for state machinery for the conduct of safety oversight of the aviation industry operating under its jurisdiction. The ICAO has identified eight elements to be critical for the establishment of an effective State Safety Oversight System. They are Aviation Legislation, Operating Regulations, Safety Oversight Organisation, Technical Personnel and Training, Guidance Material, Industry Certification Process, Industry Surveillance Process and Enforcement Process.

Although the Chicago Convention has stipulated the comprehensive operational framework with the objective of securing safe and orderly growth of international civil aviation, the responsibility of consistent implementation and local enforcement of them are left to the individual states.

However, during the investigation of certain aircraft accidents occurred in the past, it was revealed that the casual factors for the accidents were mainly due to non-conformance to the applicable SARPS by the respective states. Accordingly, in response to the growing demand by the world community for enhanced aviation safety and as a measure of reducing aircraft accidents and improving aviation safety, the ICAO in 2000 started conducting audits on member states under a programme termed as Universal Safety Oversight Audit Programme (USOAP) to ascertain the degree of compliance by the states with the local implementation of applicable SARPS.

The audit process has been evolved over the last decade and now taken the shape of 'Continuing Monitoring Assessment (CMA)' where compliance of the member states with the applicable SARPS are constantly being monitored through both online assessment followed by onsite audit, if found necessary. If a state is found to be deficient in the effective discharge of the state's obligations during the CMA process, those deficiencies are documented and circulated amongst member states for information.

Furthermore, if a state is found to be deficient in the certification or surveillance process, the ICAO raises a Significant Safety Concern on the State and they are "red" flagged in its public website (http://www.icao.int/safety/Pages/USOAP-Results.aspx). This webpage helps the members of the public to observe not only the level of compliance of a particular state with the applicable international standards and recommended practices but also compare the levels of compliance by States.

With the aforementioned steps taken by ICAO for consistent implementation of international standards across the globe, each member state has been compelled to take stringent measures to ensure that the aviation activities taking place under its jurisdiction are effectively regulated and kept under close surveillance consistently. Such a measure will entail a serious of adverse ramifications on the state's engagement in international civil aviation as the airlines of the state concerned may be subject to various operating restrictions or embargoes by other states.

Thanks to the tireless efforts and positive contribution by aviation community encouraged by consistent support and directions by the ICAO, the global aviation industry has been able to demonstrate a significant improvement in aviation safety this year (as of 01.12.2015) as shown in Chart 1.

For an island like Sri Lanka, aviation plays a pivotal role for the economic growth and social integration and development in an environmentally friendly manner. Air transport is an indispensable infrastructure for Sri Lanka for development of tourism, trade and investments. The statistics of the first three quarters of this year (2015) indicates that both passenger and aircraft movements have been growing at a rate of 9 percent which is 2 percent higher than the previous year.

One who visits the above mentioned ICAO website will observe that Sri Lanka has been able to demonstrate very good results at the previously conducted ICAO audits on the state's safety oversight capabilities. The ICAO audit results on Sri Lanka are further testified physically with zero aircraft accidents in Sri Lanka over the last decade. The achievement of these results, which everybody can be happy about, has been possible due to collective and tireless efforts of all stakeholders. It is important that Sri Lanka should make consistent efforts at least to maintain or rather to improve her safety and security oversight capabilities over the aviation industry in order to upkeep the public confidence on aviation safety, which is key for its growth and sustenance.

At the time when the world community commemorates the 71st birth anniversary of the Chicago Convention, it is our duty to laud the ICAO and pay our tribute to all of our predecessors who engaged positively and contributed in their best possible ways to bring the international civil aviation to its
present status.

(H.M.C. Nimalsiri is the Director General Civil Aviation and Chief Executive Officer of the Civil Aviation Authority of Sri Lanka)
---
Add comment

Comments will be edited (grammar, spelling and slang) and authorized at the discretion of Daily Mirror online. The website also has the right not to publish selected comments.

---