---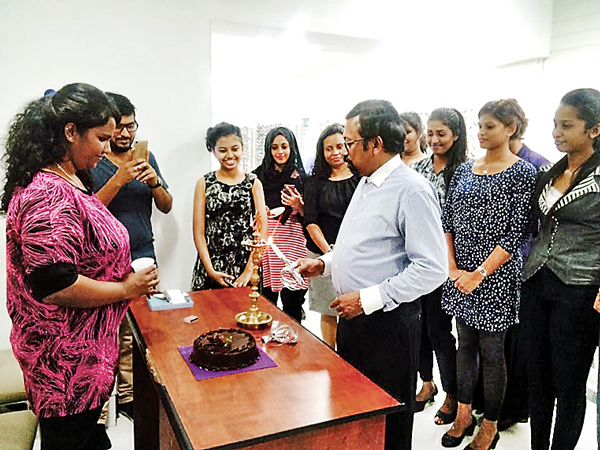 Pioneering opticians and hearing care specialists Wickramarchchi Opticians and Wickramarachchi Institute of Speech and Hearing (WISH) recently celebrated 40 victorious years of introducing hearing care to Sri Lanka and implementing audiology in the country, with the opening of a state-of-the-art branch at Wellawatte.

Conveniently located on Galle Road (opposite the Laugfs Super Market), the new outlet is equipped to provide the entire gamut of services offered by the leading hearing care and audiology related services provider. Speaking at the opening renowned businessman, philanthropist and Chairman of the Wickramarachchi Group, Mihira Wickramarachchi notes, "Throughout 4 decades Wickramarachchi has become a household name not just here in Sri Lanka but also globally for the quality of vision and hearing care that we have provided.
Our products include globally renowned brands which are not available anywhere else in Sri Lanka like the recently introduced Google glasses. We are also known for the most advanced hearing institute in Asia which is on par or sometimes beyond those in Western countries. At this important milestone in our company's history we look forward to extending our services to more and more customers as we grow our network of outlets."

The new branch in Wellawatte will serve both patients requiring vision care as well as audiology care. With a complete eye testing unit and a vision therapist/Optometry specialist who has the ability to communicate in all three languages, the new outlet also has branded spectacles for purchase. Customers also have the added benefit of getting their spectacle lenses fitted within a maximum of 2 working days through the diligent operations run at the outlet.
In terms of hearing care, the Wellawatte outlet stocks all hearing equipment from Siemens and other popular brands. With a comprehensive after-care and repair service in place customers can be well assured of continuous support from the highly trained and customer friendly staff at the outlet. The branch also has ample space designed with customer comfort in mind which is also synonymous with all Wickramarachchi outlets.