---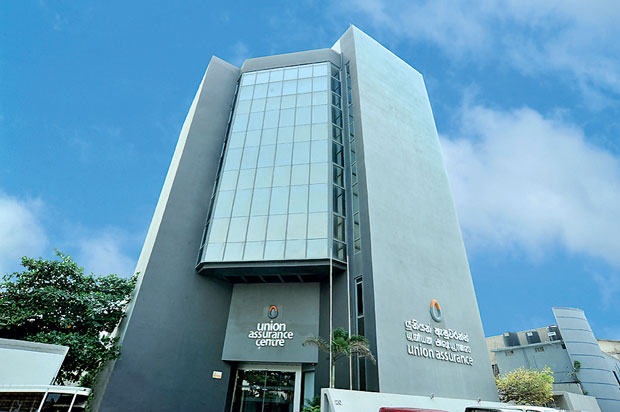 Union Assurance PLC reported earnings of Rs.66.9 million or Rs.1.14 a share for the April-June quarter (2Q17), up 16 percent year-on-year (YoY) as the growth in premiums and investment income rose quite strong, the interim results showed.

But this profit does not include a surplus from the life business, which will be actuarially valued at the end of the financial year.

The Union Assurance share has not traded in recent times. The company remains non-compliant with the Colombo Stock Exchange's minimum public floating rules and last week announced it would provide an update on the steps to be adopted towards complying.

As of August 14, 2017, Union Assurance had a float adjusted market capitalization of Rs.528.9 million and 1,311 shareholders held a 6.19 percent stake as public shareholding.

The composite insurer-turned life insurer generated a gross written premium (GWP) of Rs.2.3 billion, up 20 percent YoY.

As of June 30, 2017, the company had a life insurance contract liability of Rs.33.8 billion, an increase of Rs.3.6 billion or 12 percent since the beginning of the year.

After the segregation of its life and non-life businesses, the company sold 78 percent of its fully-owned general insurance subsidiary to Fairfax Asia Ltd in 2015 and the latter now operates as an associate company.

Meanwhile, for the quarter, the company received a net investment income of Rs.893.2 million compared to Rs.732.7 million YoY. The company's financial investments, which earn interest and dividend income, rose by about Rs.3.0 billion to Rs.33.8 billion.
For the quarter, the company paid net benefits and claims of Rs.421 million compared to Rs.352 million, an increase of 20 percent YoY.

Meanwhile, for the six months ended on June 30, 2017 (1H17), the company reported earnings of Rs.175.2 million or Rs.2.97 a share, compared to Rs.119 million or Rs.2.02 a share a year ago.
The GWP rose by 19.0 percent YoY to Rs.4.6 billion, while the net investment income grew by 26 percent YoY to Rs.1.78 billion.

During the 1H17, the company paid net benefits and claims of Rs.933.1 million, up 39 percent YoY.
By June 30, 2017, JKH held 86.51 percent in Union Assurance, while associate Whittall Boustead Limited held another 7.28 percent being the second largest shareholder.