---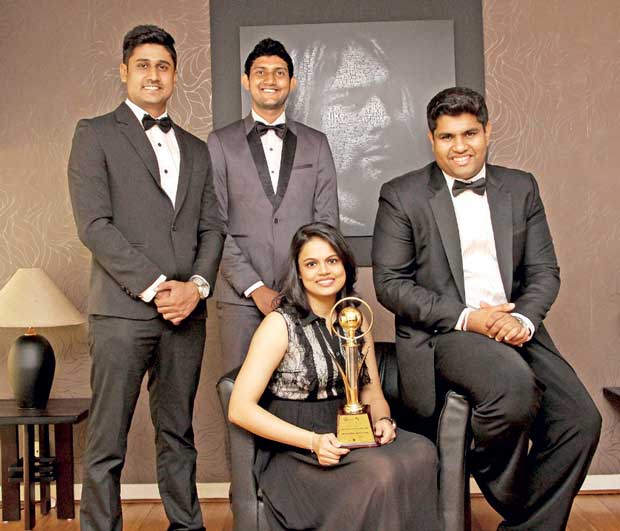 Ameresekere Consulting (Pvt.) Ltd has been recognized for its excellence in the social media domain with the prestigious award for the 'Social Media Agency of the Year' by the South Asian Partnership Summit at the Regional Business Excellence Awards 2016, which was held recently at Waters Edge.
TAC was recognized for its contribution to local and international brands spanning a wide spectrum of industries spread across small and medium enterprises (SME) to blue chips.
Founded in 2012 by Chief Executive Officer Tharindu Ameresekere, TAC has grown from its humble origins of a five-member team consisting of part-timers to a niche consulting team with a 20+ workforce today catering to over 40 local and international brands. TAC combines the creativity of design specialists with social media insights to create interesting and interactive content that engage brands with its target audience. Its internal mantra is 'Don't Sell. Be a Friend'.
TAC has developed competencies across multiple social media channels including Facebook, Instagram, LinkedIn, Twitter and other social media channels. A dedicated team is assigned for each client who constantly engages with the client teams and develops multiple strategies for the brands. Having a young team with an average age of 23 Tharindu believes is the power of youth and vibrancy that sets TAC apart from the rest.
Speaking on the accolade won by his young team Tharindu said, "Our success lies in our ability to adapt across different markets and businesses and working on a rapid innovation and concept development cycle. In comparison to traditional media, social media does not allow us to take a break. Today's viral content is outdated by tomorrow. It is all about maintaining a consistent novelty in our client social media branding points. We also take a moment to thank our clients who believed and had faith in us right from the start."
TAC does not associate itself as a fully-fledged digital agency as at now though plans are well under way. Last year it also launched Leopard Bees the advertising and design arm which caters to print and other non-digital branding requirements of clients.