---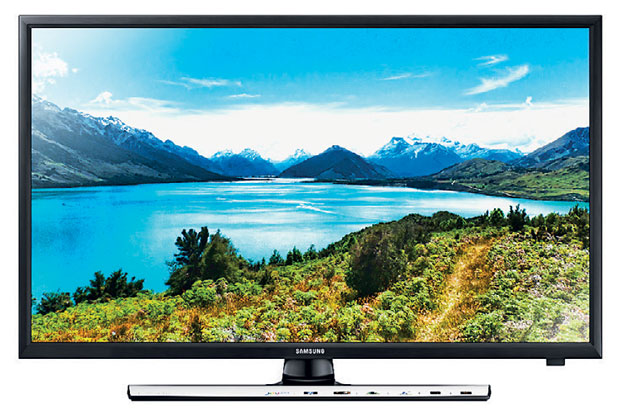 Samsung Electronics revolutionized the Smart TV industry in the world with their liquid crystal display (LCD) TVs,eleven years before iPhone was introduced.

From then onwards, innovation and tech superiority has formed the very core of the advanced generation of Samsung TVs. Throughout the years, as Smart TV technology has transformed the tech landscape, Samsung has constantly sought to up the game in modern television technology with tremendous innovations and features that propel Samsung smart TVs to the top in the global market place. Samsung's QLED TV technology introduces features that are far ahead of its time, ensuring a greater viewing experience for the viewer who can enjoy an enhanced experience of entertainment.The entire promise is aimed at improving ease of operations, accessibility and performance. Samsung's line up of TVs with cutting edge technology, comes with a philosophy that allows the viewer to get the best out of watching TV as a modern-day experience – the viewer can make the choices, overcome typical pain points and be encouraged to get a more intensiveinvolvementwith a real life based viewing whether in entertainment, sports or otherwise. Samsung's QLED TVs are equipped to serve the ever-changing needs of the modern market place – the Smart TVs are capable of taking into consideration needs such as watching on demand, watching TV as a part of a greater experience and connecting with the world of entertainment through the smart TV console. Samsung's technological innovations drive their Smart TV line up with many breakthrough features. In addition, the design aspects of Samsung Smart TVs enhance the viewer experience, with clear lines and minimal fuss. Samsung TVs lead when it comes to exceptional picture quality. With focus on high quality colours and vibrancy, Samsung Smart TVs consistently deliver a real life like experience in viewing. Thepioneering of quantum dot (QD) LCD TVs in 2015, branded SUHD back then but now known as QLED, was a breakthrough innovation for the brand in emerging an
industry leader.

Samsung's Smart TV experience that comes with a unique 'One Remote' control,together with upgraded voice recognition feature, empowers viewers with an enhanced viewing experience. As the industry leader in innovation, Samsung believes that changing consumer expectations, crisper image-rendering displays, and new data driven services, are all redefining a newer, better experience in TV for the consumers worldwide.

Samsung TVs come with an unbeatable 3-year warranty that combines excellent after sale service facilities with the genuine Samsung guarantee of authenticity when purchased from Samsung
authorized dealers.