---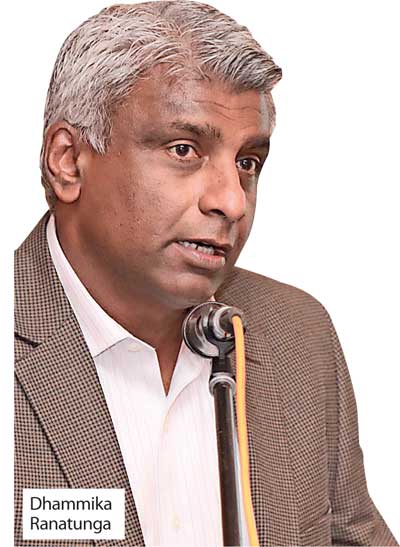 By Shabiya Ali Ahlam
Determined to stay abreast with the global shipping and logistics industry, Sri Lanka Ports Authority (SLPA) is said be in the middle of a detoxification process that has human resource and information system reforms at the core.

Stressing the importance of urgent reforms in terms of operations and processes, SLPA Chairman Dhammika Ranatunga pointed out the institution is looking at improving key areas so it can compete with its regional peers, and eventually progress to be a hub.

"As a government institution, there are certain areas we need to address if we want to keep up with private sector progress. For that we are paying attention to the HR aspect of the staff and giving due emphasis on improving our information systems," said Ranatunga.

With regard to HR, the SLPA has sought the assistance of private sector trainers to improve productivity and performance. According to SLPA officials, activities in this regard that kicked off mid last year have resulted in trimming the 'idle time' of workers by 40 percent.
In the area of information systems the Ports Authority has sought the assistance of a US entity, which Ranatunga refrained from naming, to facilitate an information system audit. The process, which is yet to kickoff, is expected to go on for a period of five to six weeks.
"This is good for us since we need to look at every segment that we can look at and improve," said Ranatunga.
He added that the SLPA is bringing in "disciplined financial models" and due to such efforts it is in a position of identifying each port as a profit centre.

While in 2014/2015, the country's ports witnessed a growth rate of 5.7 percent, for the first half of the 2015/2016 period the SLPA has managed an average of 10 percent growth across its activities.
"That is a good sign at a time when the industry is not doing so well. Primary reason for this is the reforms we are introducing. That is a great achievement.

"These activities will result in investor confidence and they will want to work with us," he said.
It was also stated that SLPA is focusing on cruise passengers not only in Colombo, but also in Galle, Hambantota, and Trincomalee. Ranatunga stressed that possible setting up of cruise terminals will receive "serious" attention, as cruise tourism is identified as a steady income generating avenue.
Norway reaffirms technical support for SL's ports, maritime sectors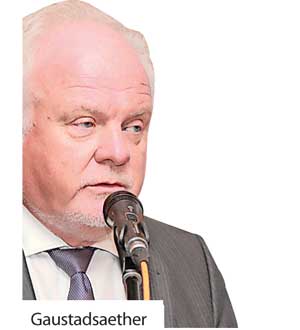 In a bid to bolster economic ties with Sri Lanka, Norway reaffirmed its commitment to support Sri Lanka's shipping and logistics industries, noting it will extend technical support to boost the current status of the island nation's ports.

Noting it is an area that can be used to "connect", Norway Ambassador to Sri Lanka Thorbjorn Gaustadsaether said Norway's maritime expertise is an element Sri Lanka could make use of.
"It is a tough competition out there and we see that in the industry there is a downturn. It is important for Sri Lanka to strategize and see how they can find the niche in this new market.

"We have had the connection for many years and our maritime experience at large is something we could share with Sri Lanka, so you can not only develop your shipping industry but also develop the ports and be the hub to be in this region," said the ambassador.
Opining it is a complex affair, Gaustadsaether stressed that there still is potential for Sri Lanka due to its strategic location.

"You have a location which is fantastic, but you also have to think about how you are going to fill that potential in between the East and West," said Gaustadsaether.
The envoy added that it is not only about how the ports are developed, but also the specialties it would offer in terms of technology.
Norway is looking to develop cooperation with Sri Lanka in the fishing industry where it has been asked to assist in policy making.