---
Sri Lanka Ports Authority (SLPA) assured that the operations at Port of Colombo would return to its usual level of efficiency within this week after facing severe labour shortage at key terminals of the port with several employees testing positive for COVID-19 virus and some employees being unbale to report to work due to related travel restrictions.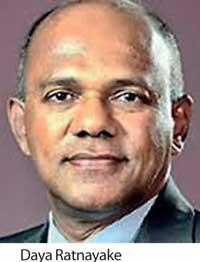 "Port operations are gradually returning to normalcy and we can assure that the Port of Colombo will operate at its customary level of efficiency within this week," SLPA Chairman General Daya Ratnayake said yesterday issuing a statement.

Maersk, the world's largest container ship and supply vessel operator in an advisory to the customers early this month revealed that South Asia Gateway Terminals (SAGT) and State-owned Jaya Container Terminal (JCT) had been facing severe labour shortage issues impacting the port operations from
October 26.
Early this month, SAGT terminal operations have resumed with low productivity. However, Maersk noted that it might cause unavoidable delays at the Port. Further, it said that inter-terminal transportation (ITT) to SAGT has also been halted resulting in delays.

During the first week of this month, JCT's labour availability reported to have fallen below 70 percent.
"Due to the above, currently there are berthing delays, sailing delays and ITT delays experienced at the Colombo Port, however our teams are working closely with the terminals in order to minimise the customer impact," Maersk stated.

Furthermore, wholesalers in Pettah cautioned recently on a possibility of significant shortage in essential commodities in near future due to delays in unloading the containers from ships that have arrived at the Port.
Meanwhile, General Ratnayake stressed that necessary control measures are implemented to ensure the risks and impacts have been managed to a tolerable level while noting the government was able to manage and mitigate the risks that COVID-19 poses to everyone.

"All employees infected with the coronavirus were immediately referred for medical treatment. Subsequently, close contacts of the victims were traced and respectively subjected to systematic procedures and quarantine followed by health guidelines.

"Meanwhile, randomly selected samples of port employees have been continually referred for PCR tests. Disinfection of all ports and all terminals premises continued. Every facility is in place so that everyone entering the port premises can comply with strict health guidance,'' he elaborated.

He emphasised that the SLPA's prioritised implementing the necessary precautions to keep all ship and shore-based personnel as safe as possible.