---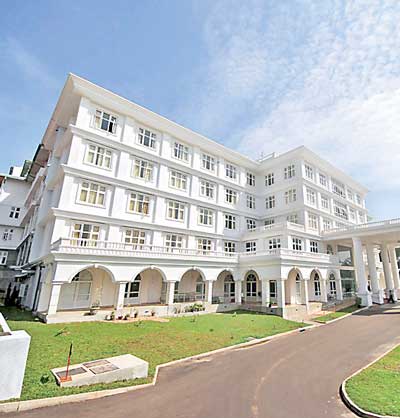 As par t of its corporate social responsibility (CSR) initiatives, Sri Lanka's largest private hospital Dr. Neville Fernando Teaching Hospital (NFTH) this year too will organise 'NFTH Vesak Kalapaya' to celebrate Vesak to promote Buddhist values for a better society. The NFTH Vesak Kalapaya is being organised on a grand scale this year and open for everyone.
The hospital management is also inviting Bakthi Gee reciters, lanterns makers and pandals makers from schools, Dhamma schools, youth societies and other groups among public to take part at the event. This is a three-day event starting from May 22, 2016 onwards with Vesak lanterns, Bakthi Gee recitals, Dansala and Pandals (Vesak Thoranas) right throughout Chandrika Kumaratunga Mawatha, Millennium Drive which will be ending by the NFTH.
The NFTH officials said that they would expect Buddhist devotees from the neighbourhood also to join hands with them in this worthy cause during the three days. The NFTH Vesak Zone will add an air of religious enthusiasm to the Malabe city where thousands will flock in to admire the elaborately made and colourfully illuminated marvels. Several Dansalas (free food stalls) had also been organised to serve food and refreshments to the visiting public. The NFTH Vesak Bakthi Gee and lantern exhibition and competition will be the highlights of the NFTH Vesak Zone. Attractive prizes are on offer for the winners of the lantern competition.
The organising committee has also made arrangements to handover attractive gifts for all the participants. Dr. Neville Fernando Teaching Hospital is the largest private hospital with 1002 beds and first and only private teaching hospital in the country.
The hospital strives to provide superior services at an affordable price to our clientele at all times. It is located in a patient friendly, green environment away from city hassle yet can be reached within half an hour's drive from Colombo. The hospital also has a CSR arm called NFTH CSR and is into many CSR activities such as NFTH CSR Non Paying patients programme.