---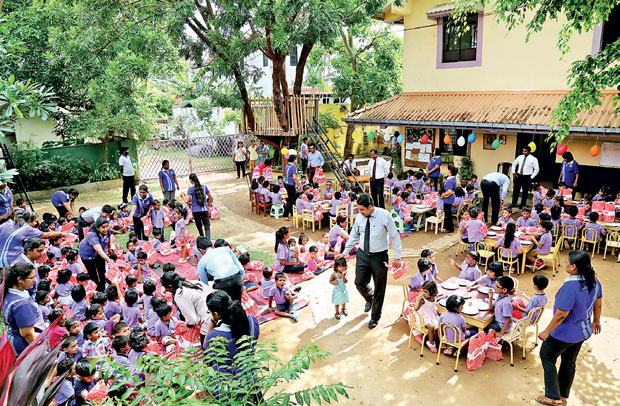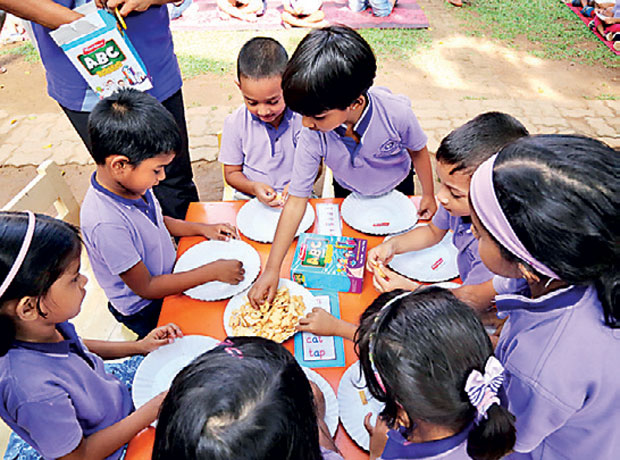 Maliban recently launched their latest custom-made biscuit for children.

Kids in the age group of 3 years and above enjoyed a spelling activity using the alphabet shaped biscuits at the La Petite Fleur House of Children Ratmalana on August 9th.

The event which saw over 200 kids were entertained for over an hour with many engaging activities along with sing along and dancing activities for a memorable ending of the semester.

The Maliban 'ABC Learnies Biscuit' which contains folic acid, iron and calcium is a nutritious snack for the growing age group.

Speaking of the launch, Samantha Pushpakumara, Category Manager of Maliban commented, "I'm humbled to see so many little angles enjoy our latest biscuit to the market. The 'ABC Learnies Biscuit' is the first of its kind in Sri Lanka. We wanted to make learning more engaging and what better way to have biscuits spell out your favorite words.

"These biscuits will make mothers and teachers lives so much easy in terms of feeding and also teaching at the same time. It is important to harness a picturesque memory at a very young age and we believe our attempt to create engagement and long term memory will benefit kids around Sri Lanka for psychological growth."

A spokesperson for La Petite Fleur House of Children speaking about the initiative commented, "We started La Petite Fleur House of Children back in 1992 and currently has over 226 kids from the age group of 2.5 years to 5 years. We are grateful to Maliban for sharing with us this new experience and making it a memorable end of second term for our children."

The only foods brand in Sri Lanka to have been recognized and awarded for many international accolades for taste and quality, Maliban to date secures the certification for SLS and ISO (22000, 14001 and 9001) which is also recognized by the FDA in U.S.A. Further, the company has won therecognition of'Global Performance Excellence Award' under the Large manufacturers category by the Asia Pacific Quality Organization, the prestigious 'The Superior Taste Award' with a two star certification from the International Taste and Quality Institute of Belgium.