---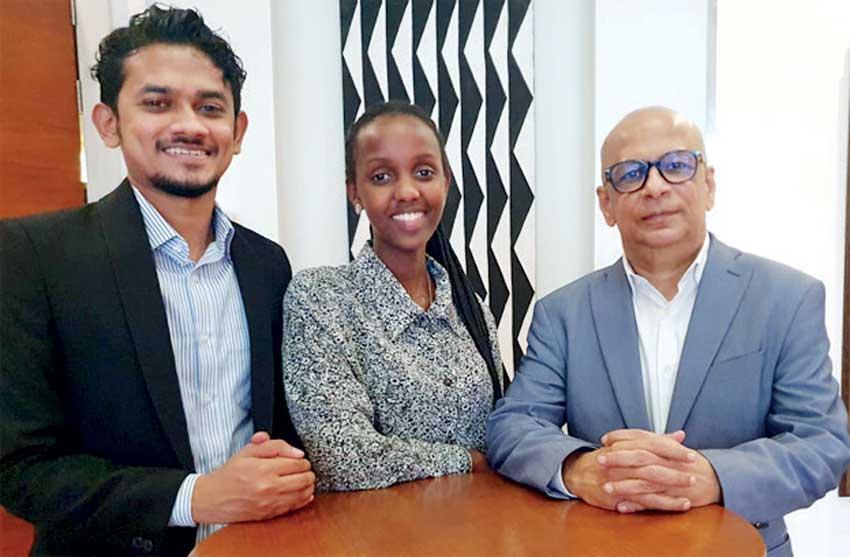 MTI CEO Hilmy Cader with some MTI Rwanda project team members
MTI Consulting, led by its CEO Hilmy Cader, is in Kigali this week to launch its East African operations, whilst working on nationally strategic consulting projects for Rwanda.

MTI had recently completed the Strategic Plan for Rwanda Cooperation - the Rwanda state-owned enterprise charged with the responsibility of sharing the country's home-grown initiatives and good practices that have enabled Rwanda's remarkable socio-economic transformation.

"Rwanda, considered to be the 'tech hub' of Africa and tipped to be the 'Singapore' of Africa, is the 49th country in which MTI has carried out an assignment, since our inception in 1997. Africa is undoubtedly the growth continent of the 21st century. Over the last three years, we have been focusing on regional opportunities across East Africa – given the access to these markets from Asia and the Gulf. Given Kigali's strategic location, we plan to access the key markets of Kenya, Uganda, Tanzania, Kenya and Ethiopia from Kigali," said Cader.

Coming out of a devastating genocide in 1994, Rwanda's socio-economic transformation is considered a 'case study' for the developing world. In 2019, Rwanda was the world's third fastest growing economy, ranked 38th (and second in Africa) for Ease of Doing Business and first for Government Transparency in Africa. Interestingly, Rwanda has the highest female participation (61 percent) in Parliament in the world and it ranked ninth in Global Gender Gap Index 2020 (first in Africa).

MTI is an internationally-networked boutique management consultancy – having carried out 670 projects across 49 countries – in the last 24 years. MTI's practices cover strategy, operations, corporate finance and digital and analytics.