---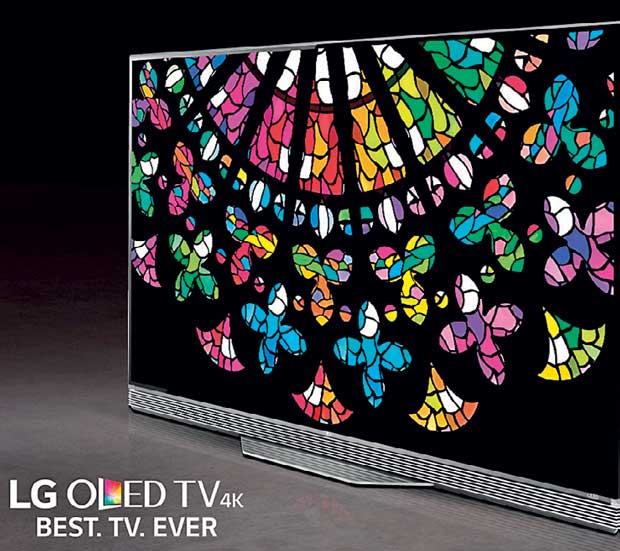 LG's deep roots in the television industry dates back to 1966 when it produced the first TV manufactured in Korea. LG's leadership in TV technology has made it a global trailblazer, which has helped to make Korea a hotbed of the electronic industry. Last year, LG unveiled the world's first HDR-enabled 4K OLED TV, which was followed by LG Signature OLED TV.
Backed by 50 years experience in TV manufacture, LG has built a new TV category with its OLED TV and the company is ready to bring future display technologies to the current TV consumers as the world's leading OLED TV producer.
Today LG Technologies Inc. of Korea boasts of 13 LG plants in 11 countries manufacturing and shipping TVs to 120 countries around the world. At the end of last year, LG reached an important milestone of sales of 500 million TV units since manufacturing its first TV in 1966.
LG has set the standard for large high-resolution TVs, introducing consumers around the globe to the world's first 55-inch full HD (FHD) LCD TV, breaking the size barrier for displays wider than 50-inch. LG's 55LP10D featured the largest TV screen ever, at the time of its release in 2004. LG followed up that same year to launch a 71-inch FHD PDP TV, raising the bar of flat TV technology.
In 2011, LG exhibited the world's first 84-inch ultra HD (UHD or 4K) TV at the Consumer Electronics Show and showcased its 98-inch 8K TV (98UH98), delivering superior, crisp high dynamic range (HDR) picture quality.
In 2005, LG launched a TV with a hard disc and also led the way for TVs to evolve from an entertainment device to a smart device by introducing the DA70, which integrated PC functionality with digital TV in 2007. LG acquired webOS in 2014.
From the genesis of Palm's mobile handheld platform to HP, webOS was crafted to be light, flexible and user friendly.
Eliminating the need for a backlight panel, each OLED pixel can self-illuminate and render vibrant colours and offer enhanced quality with lifelike colours and enhanced contrast. It is also free of distortion and offers wider viewing angles and competing formats.
While the global TV market is in the midst of a downturn, more and more manufacturers are considering OLED TV a potential growth engine for the future.
Prominent manufacturers around the world have begun to consider OLED TV as the future of premium TVs.
Abans is proud to be associated with LG as the sole agent in Sri Lanka for LG electronics, home appliances, smart phones and air conditioners. Abans has just launched the world's first HDR-enabled 4K OLED TV, which is now available at Abans Elite Kollupitiya.