---
Sri Lanka's leading e-commerce platform Kapruka.com (Private) Limited announced plans to commence accepting payments via cryptocurrencies within the next couple of weeks.

"…@kapruka plans to accept crypto payments within the next couple of weeks," Kapruka Founder and Chairman Dulith Herath tweeted yesterday.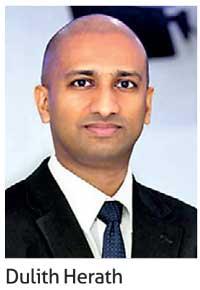 MTB.LK last month became the first Sri Lankan company to start accepting crypto payments for their services across the globe. Kapruka is now likely to become the second local company to crypto payments.

Youth and Sports, Development Co-Ordination and Monitoring Minister and Digital Technology and Enterprise Development State Minister Namal Rajapakse recently revealed intentions to set up a potential Cryptocurrency Exchange at China-backed Colombo Port City while China moved to ban all cryptocurrency transactions.
Recently, he also secured the Cabinet approval to appoint a committee comprising of skilled professionals in the public and private sectors to draft a report on the acts, rules and regulations required to attract investments from companies operating in these sectors and to allow the Board of Investment (BOI) to take the necessary steps under the provisions of BOI Act No. 4 of 1978, to facilitate such investments.

While the cryptocurrency industry remains unregulated in Sri Lanka, the Central Bank maintains an cautious approach on cryptocurrency trading. It recently cautioned the public on the risks involved in investing and trading in virtual currencies with peer-to-peer (P2P)-based cryptocurrency trading.

Further, India in March this year announced its plans to slap a ban on cryptocurrency while China has already declared all cryptocurrency transactions illegal. However, a handful of countries, including Ukraine, most recently has moved to legalise cryptocurrencies.