---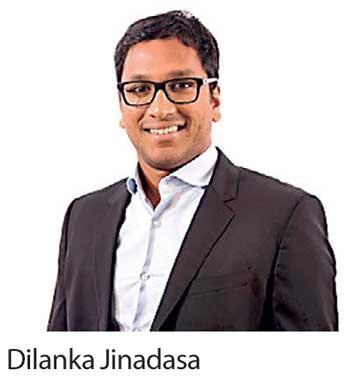 Califolink Logistics (CLL), the logistics arm of the Jinadasa Group was recently acquired for an undisclosed sum by Ceyline Holdings, a Jinadasa Group statement said.

The integrated logistics company, which has a strong presence in Sri Lanka, has been a reliable partner to many prominent local export businesses in the apparel, FMCG and automobile space over the past 10 years.
Over the years CLL had diversified its business portfolio with the inclusion of mobile storage solutions through modified containers as well as venturing into the transportation solutions space with a fleet of forty prime movers, trailers and with its team of experts the company provided logistical support to many industry giants. "Califolink is a well-run business with operational strengths that complement our own and by acquiring it we further accelerate our growth and enhance our ability to compete on a global scale. Ultimately, it will strengthen our position of being 'one-stop-shop' for all our customers' logistical needs," Ceyline Director Mevan Peiris said.

Ceyline through this acquisition will integrate CLL into their existing operations thereby allowing them to offer their customers with cost effective innovative solutions.

Commenting on the sale Jinadasa Group Director Gayan Gunawardana said, "After our initial meeting with the Ceyline Group it was clear to us that they had a definitive vision for CLL's future and there existed many synergies between the organizations. "From the inception our focus was to see how we can structure a divestment that would help realizethe synergies that will take this business to the next level."

Jinadasa Group Director Dilanka Jinadasa said it was the ideal time for them to exit the industry.

"Califolink had come a long way since its inception and in that time we had managed to grow shareholder value to a level that would yield a healthy return on investment for all involved."
Ceyline Holdings was established in 1985 and over the span of three decades the company has grown to over 800 employees and today offers comprehensive shipping solutions that are cost-efficient and result-driven.

Califolink Logistics (Pvt) Ltd is a dynamic total logistics solutions provider that has a diverse business portfolio which encompasses local transport, clearance, warehousing, machinery rental, and container fabrication and renting.