---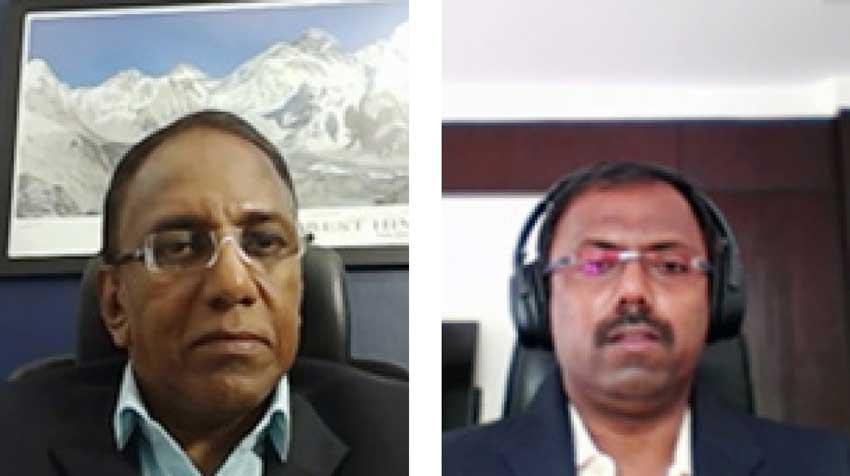 Stefan Moraes, Managing Director, 3W Consulting (left) and Nagaraj Krishnan, Managing Director, Aparajitha Corporate Service Private Limited( right) announce 'Compfie' entry to Sri Lanka
Pioneering Sri Lanka entry in association with 3W Consulting
New system 'Compfie' can also safeguard Lankan exporters
'Many reasons to enter Sri Lanka; and a massive market'- Krishnan
India's leading brand for compliance announced its entry to Sri Lanka with the introduction of its global E-Governance and Compliance Platform with a leading Sri Lankan Enterprise Renewal and Change Specialist company recently.

Aparajitha Corporate Services Private Limited, India's leading brand for compliance said it is entering Sri Lanka in association with Colombo headquartered 3W Consulting–an Enterprise Renewal and Change Specialist to position its Global E-Governance and Compliance Platform 'Compfie' in Sri Lanka's compliance market.

Aparajitha's entry marks the first major development for the strategic country partnership between
Aparajitha and 3W.

In an online media conference on September 30 to announce the entry, Nagaraj Krishnan, Managing Director, Aparajitha Corporate Service Private Limited said they chose to synergise with Sri Lanka's 3W due to many factors.

"Uniformity of laws in countries, proximity, cultural fit, opportunity to explore Asia Pacific, Sri Lanka being a virgin market are among the factors that we considered.

"More importantly the 3W advantage – their Human Resource space in Sri Lanka, terrain knowledge in the country and their links to decision makers" Krishnan said.

"The DNA of 'Compfie' is it's a compliance selfie of the organisation."
Stefan Moraes, Managing Director, 3W Consulting said that Sri Lankan companies are increasingly becoming strict on compliance.
"Sri Lankan corporate boards are strict on compliance violations. Usually compliance is internal driven –its in the company hands.

"One effect of this is that it may not be sustainable. This platform will help in the sustainability aspect of compliance. Especially this solution is a bleeding edge solution in business continuity planning-especially in export market-you don't know who is at the other end."

Compfie is an online Compliance Management tool on a cloud platform designed to global standards with a combination of sector/industry-specific knowledge, with compliance metrics within the legal framework & policy standards of Sri Lanka.

Krishnan also added of the huge market opportunity through Sri Lanka.

"Compfie acts as a Risk mitigation tool which addresses the board room worry that arises out of regulatory compliance risks for the Board of Directors and Investors.

"Aparajitha Strategic country partnership with 3W for Sri Lanka is intended to set a tone for the compliance culture in the country. The potential market share of 1800 Crore plus in Sri Lanka will give us an opportunity to participate in the economic growth of Srilanka while also contributing to the employment opportunities and ITES development in the country."