---
Sri Lanka's first distribution-as-a-service pharmaceutical model
A 'one-stop distribution service provider' to assist local and international pharma companies
In its quest to significantly amplify value in the local healthcare ecosystem, Healthguard Pharmacies Limited, Sri Lanka's leading health and wellness retail chain of the diversified conglomerate Sunshine Holdings PLC, announced the launch of 'Infinity', a fully-fledged distribution division to assist local pharmaceutical importers and manufacturers in expanding their reach among retail pharmacy outlets across
Sri Lanka.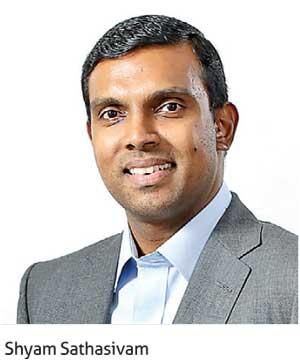 In Sri Lanka, most pharmaceutical and healthcare product importers and manufacturers operate their distribution through individual third party distributors. However, due to certain limitations, these distributors hit several roadblocks when providing distribution operations.

Healthguard, with the backing of Sunshine Healthcare Lanka's islandwide distribution setup, identified this strategic opportunity as a timely need for the industry, as local pharma importers and manufacturers have been looking for a 'one-stop national distribution service provider' with fully-compliant systems and capabilities to
scale up quickly.

In such a context, Healthguard's Infinity will be the first distribution-as-a-service (DaaS) pharmaceutical model to be rolled out by a Sri Lankan healthcare company. The experienced and competent team at Healthguard and Sunshine Healthcare Lanka will closely work with Sri Lankan pharmaceutical companies in managing their product distribution to islandwide pharmacies.
The main service offerings of the newest setup include:
Five regional distribution centres serving over 3,000 customer points across the country
Compliant cold chain storage facility at 2-8°C
Well-trained and competent staff
Around-the-clock work teams to ensure the promise of 24-hour delivery
Urgent order delivery, effective handling of principal product recalls and customer complains
Fully-compliant distribution setup to meet stringent requirements of relevant regulatory authorities and principals
Fleet of validated temperature-controlled delivery vehicles
Real-time sales information via any device (town-wise/product-wise matrix/customer-wise)
With new-age technologies like artificial intelligence, machine learning and cloud analytics integrated to further boost the efficiency levels of these services, Infinity will be a fully-compliant service provider that will address any requirement of a local pharmaceutical importer or manufacturer from a distribution process perspective.
Furthermore, it will enable these companies to grow their business reach across Sri Lanka significantly.
Commenting on the new initiative, Sunshine Healthcare Lanka Managing Director Shyam Sathasivam said, "Pharmaceutical distributors are at the heart of the Sri Lankan healthcare sector. We play a critical role in supporting patient safety, enabling the right product to reach the right patient in a timely and transparent manner.
The launch of Infinity brings a sixth vertical to our healthcare business. Our DaaS pharmaceutical model is an accelerated initiative by the company to enable more agility and operational resilience in our distribution process. With the deployment of digital and analytics tools and automation, I believe our latest venture elevates Healthguard to become a master distributor for all pharma importers and manufacturers in Sri Lanka."

Furthermore, Healthguard plans to leverage Infinity as a potential growth engine to offer expanded data access and insights as a service. Positioned at the centre of the supply chain, the retail pharmacy chain could leverage the data coming in from its partners to build enhanced data capabilities through Infinity, enabling Healthguard to offer meaningful insights to local companies to develop a deeper customer understanding and increase efficiency and benefit the local healthcare sector at large.