---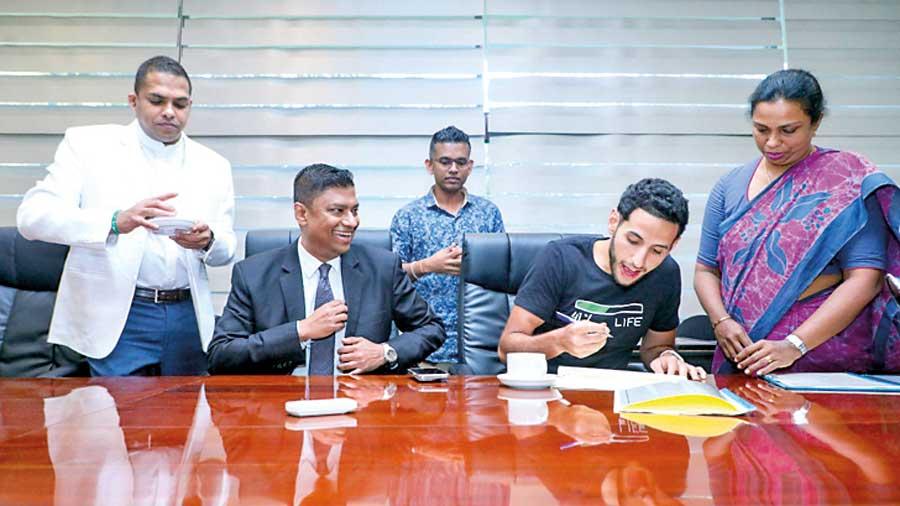 The Sri Lanka Tourism Promotions Bureau yesterday inked an agreement with Arab-Israeli vlogger Nuseir Yassin, who creates content under the 'Nas Daily' banner.
Taking to X to share the update, Tourism Minister Harin Fernando said Yassin would "produce three special videos promoting Sri Lanka Tourism".Earlier in June, the Tourism Ministry shared that Nas Daily would produce three videos for Sri Lanka on the themes 'Why invest in Sri Lanka?', 'The craziest train ride in Sri Lanka' and 'Waterfalls in Sri Lanka'.

The Cabinet nod was received for the content creation but would be done so under the observation of the Finance Ministry, shared Fernando in his initial update in June. The financial details of the agreement have not been shared as yet.This is not the first time Yassin will create content in Sri Lanka. The island nation was featured in his 1,000 video series 'This is Made of Poop?' (shedding light on the paper-making process using elephant dung), 'My Biggest Money Mistake' (on the economic progress of the country) and 'The KeyBoard Warrior' (highlighting the life of the late Irfan Hafiz, an author with Duchenne Muscular Dystrophy).
In 2020, Yassin made a video on Sri Lanka titled 'The Most Generous Country During Covid'.