---
Says new tax framework announced in late 2019 will be in force for next 5 years
Increase in personal income and corporate tax revenue in 4Q despite COVID-19
3, 000 new tax files recorded in 4Q
The Finance Ministry plans to complete the legislation of all tax proposals presented in the Budget 2021 including special goods and services tax (GST) as well as the one percent tax rate on previously undisclosed funds, when the new tax year begins in April, according to Secretary to the Treasury and Ministry of Finance, S.R. Attygalle.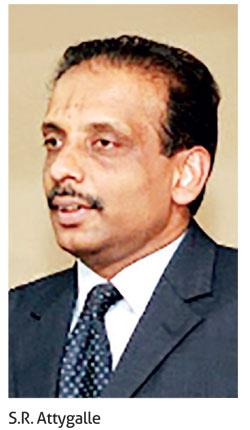 "We will submit these to the Cabinet shortly and will have them legislated by the beginning of the next tax year in April," Attygalle told reporters in Colombo last week.

He highlighted that the Treasury would move ahead with the implementation of the proposed GST covering five items including vehicles, cigarettes and alcohol as well as granting amnesty for people who bring in earlier undisclosed funds subject one percent tax.

Attygalle noted that certain Bills have already been drafted to amend the regulation while others are in progress.
Meanwhile, he stressed that the new tax framework, which was announced in late-2019 would remain in force for next five years.

He noted that low-tax rates have already supported the government to increase its tax base resulting in an increase in tax revenue.

In the last quarter of 2020, he noted that there was a Rs.4 billion increase in personal income and corporate tax revenue despite the impact of the second COVID-19 wave, compared to the last quarter of 2019.

Further, he noted that 3, 000 new tax files were also recorded in the quarter. (NF)