---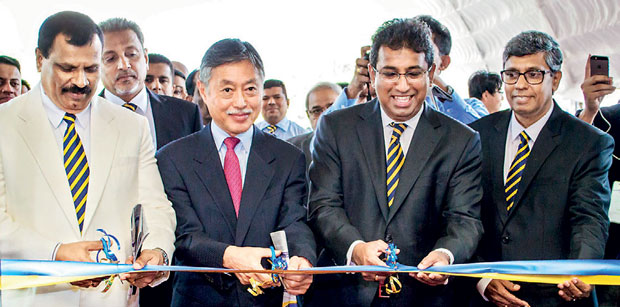 EDEX, a multi-stake holder 'social responsibility' initiative facilitated by the Royal College Union, the alumni of Royal College, Colombo, was launched in 2004 as Sri Lanka's pioneering and largest educational expo.

Over the years, EDEX has brought in a multitude of value-added initiatives, which offer connectivity and placements in the process of school to work transition.

The EDEX Mid-Year Expo and Job Fair 2017 will unveil from September 2-3 at the Sri Lanka Exhibition and Convention Centre (SLECC) Colombo with over 150 stalls representing over 100 local and foreign universities and institutes from 20 countries being present.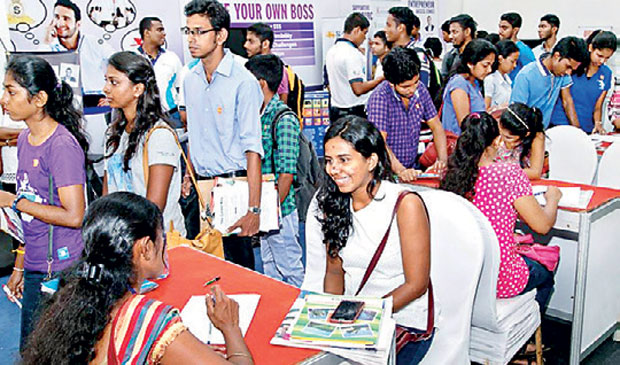 At EDEX Mid-Year Expo 2017 career suitors will be subject to psychometric testing at the Expo to ascertain the ideal career that befits their personality and skills. This year's Job Fair guarantees new openings to job seekers than ever before

Many benefits are in the offing for participants this year with continuous career guidance seminars complemented with full and partial scholarships,
Career Counselors of the National Career Guidance Association (NCGA) will collaborate with EDEX to provide career guidance and counseling to job aspirants at the EDEX Mid-Year Expo 2017.

Malaysia will make direct presence at EDEX Mid-Year Expo 2017 with several of its institutions representing the expo. Career guidance seminars will be conducted under the topics of IT, software development, human resources, finance and accountancy, emerging applications in big data conducted by the top practitioners and professionals in respective fields daily.

This year's mid-year expo sets the ideal platform to open avenues for job hopefuls with a large number of students from International Schools expected to participate in the job fair pavilion.
EDEX mid-year expo job fair has now become the much sought after event by students, parents, and educational institutes for the reason that it is held immediately after the conclusion of the Advanced Level examination. Organizations too will get the opportunity uncover candidates with excellent psychometric standards.

Among EDEX CSR initiatives are EDEX Careers launched in 2007, with its main objectives of helping the Sri Lankan youth realize their true potential, providing career guidance and direct the employable population towards the opportunities available. Similarly EdexCareers.lk is comprehensive online platform that is a one-stop-place for guidance on: How to find one's dream job, Psychometric testing and higher education, training and job placements.

Another key CSR activity of EDEX is Sithuwam, the annual all island art competition launched to promote the artistic talents of students and Youth Island wide. Many talented students from rural and disadvantaged backgrounds benefit from this initiative.