---
The construction of Sri Lanka's first liquefied natural gas (LNG) power plant will begin construction in January, Minister of Power Dullas Alahapperuma said this week.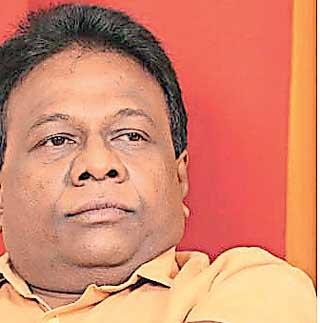 Dullas Alahapperuma

Alahapperuma made this announcement while handing over the Kandana Customer Service Center of Lanka Electricity (Pvt) Ltd. to the public on Thursday.

Speaking at the event, he said different parties, different governments had different hopes for the people, but this government gave the people a completely different hope—how to build a fossil fuel-free power sector. "We successfully vested the Mannar Wind Power Plant to the people on the 8th. In addition, we have already made plans for the first solar power garden to be built in Sri Lanka," he said."Our sole objective is to increase the contribution of clean energy to 70 percent by 2030,"
he stressed.

The electricity consumer service center was established at No. 253/2, Linton Road, Kandana for the convenience of electricity consumers in the Kandana area which is owned by Lanka Electricity Pvt.

The customer service center is equipped with upgraded facilities and remote monitors to attend to breakdowns quickly.