---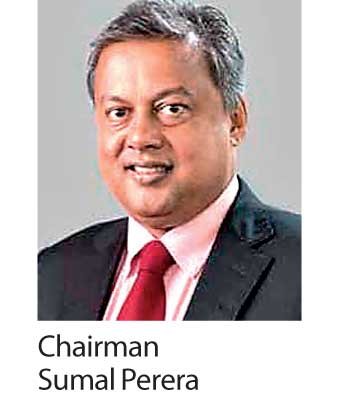 The resumption of some of the stalled mega construction projects appears to have bode well for Access Engineering PLC as the listed construction firm increased both its top-line and bottom-line during the quarter ended in September 30, 2016 (2Q17), the interim results showed.
The group earnings rose 5 percent to Rs.718.7 million or 72 cents a share from a year ago while the group revenue rose little under 15 percent to Rs.5.34 billion from a year ago.
The company was able to maintain its gross profit margin of 23.6 percent during the year.
For the six months ended in September 30, the group earnings edged down 3 percent to Rs.1.24 billion or Rs.1.24 a share. The group revenue however rose slightly under 13 percent to Rs.9.99 billion from a year ago.

The performance was largely supported by the group's construction and engineering related subsidiaries while the group's automobile unit also helped the top-line growth. The reviewing of the mega infrastructure projects, which were already underway, by the new coalition government impacted the Access group performance since last year as it was the main contractor of some of those projects.

The segmental information available for the six-month period showed the group's construction segment recording a revenue of Rs.4.8 billion, just 3 percent lower a year ago but the bottom-line increased 11.2 percent Year-on-Year (YoY) to Rs.1.02 billion.
Further the group's construction related material production segment increased its top-line by as much as 70 percent YoY to Rs.1.02 billion while the segment earnings grew 10.3 percent to Rs.190.2 million from a year ago.

The group's fully owned subsidiary, Access Realties Private Limited, increased its top-line 16 percent YoY to Rs.91.2 billion while the bottom-line edged up 3 percent YoY to Rs.80.1 million.
In May 2016, Access Engineering invested Rs.300 million in Access Realties.
The group's 80 percent owned subsidiary, Access Projects Private Limited's revenue remained virtually flat at Rs.1.48 billion but the earnings fell 38 percent YoY to Rs.58.8 million. Sathosa Motors PLC, the group's 84 percent owned automobile sales unit, which holds the agency for Isuzu branded vehicles, saw its top-line increasing 47 percent to Rs. 2.59 billion but the bottom-line fell 20 percent YoY to Rs.120.5 million.

The Access group's interests further span into telecom, power and renewable energy, water projects, information technology, healthcare and property development.
In November 2015 Access group forayed into higher education sector with its 92 percent acquisition of Horizon Knowledge City Limited for Rs.575 million.

In December 2015, Access bought 70 percent stake in Ninewells Hospital (Private) Limited. Access group also entered into the property development sector in May 2016 with its 50 percent investment in Blue Star Constructions (Private) Limited for Rs.800 million.

As of September 30, 2016 the group Chairman Sumal Perera held 25 percent stake in the group while the state controlled private sector pension fund, Employees' Provident Fund held 2.05 percent stake being the 11th largest shareholder.