---
Points out need for robust anti-corruption measures to support domestic economic growth and attract foreign direct investment
US stresses importance of consulting with all relevant stakeholders in drafting labour legislation
US calls for reduction of agricultural trade barriers to bolster food security in SL
Affirms importance of IP protection and enforcement as a means to promote bilateral trade and innovation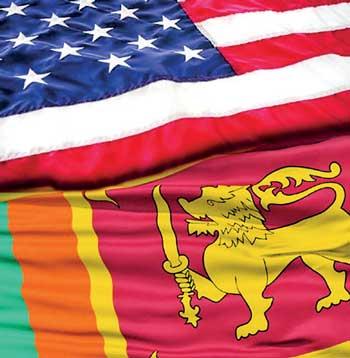 In a bid to further strengthen trade relations between Sri Lanka and the United States, both nations asserted the need to improve transparency and efficiency in approving foreign direct investment (FDI) in the island nation.
The 14th US-Sri Lanka Trade and Investment Framework Agreement (TIFA) Council Meeting held this week, in Colombo, also stressed the need for robust anti-corruption measures, as they are instrumental in supporting domestic economic growth and attracting FDI.
The United States conveyed to Sri Lanka that working with trading partners to support workers' rights is a top priority issue for the Biden-Harris administration. To this, Sri Lanka shared the ongoing process to reform its existing labour laws and the progress towards aligning with that of internationally recognised labour standards.
The United States also emphasised the importance of both consulting with all relevant stakeholders in drafting labour legislation and providing adequate opportunities and time for public review and comment.
In this regard, Sri Lanka elaborated on the procedures adopted in labour law reforms. The United States expressed its readiness to extend support in developing and implementing the ongoing labour reforms.
The reduction of agricultural trade barriers to bolster food security in Sri Lanka was an area of emphasis at the meeting, with the United States advocating for greater market access for the United States exports of various agricultural products, including input products such as animal feed, to support the demand in Sri Lanka's domestic sector. The two countries explored the benefits of advancing the use of biotechnology to promote sustainable agriculture and improve food security.
Meanwhile, Sri Lanka highlighted market access for high-value and value-added agricultural products of Sri Lanka, such as organic spices and concentrates, as well as extending the GSP preferences to apparel, textiles and leather products, which will benefit.
Both countries affirmed the importance of intellectual property (IP) protection and enforcement as a means to promote both bilateral trade and innovation. Sri Lanka provided updates on its amendments to its IP Act and other IP legislation. The United States welcomed deepened engagement with Sri Lanka on these ongoing IP legislative reforms and offered to provide capacity building.
The meeting closed with both governments agreeing to strive to make sustained progress on trade issues in advance of the next TIFA Council Meeting to be held in 2024.