---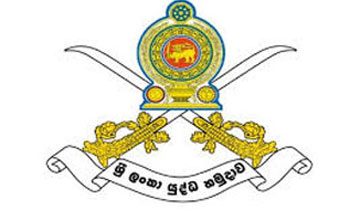 The Sri Lanka Army yesterday said it has agreed on a process to screen all army personnel being deployed on UN assignments in order to maintain the highest standards of discipline and conduct at home and abroad.
In a statement on media reports regarding delays in the deployment of peacekeepers, the Army said it had agreed on a process to be followed for screening of all personnel being deployed on such assignments after discussions with the Ministries of Defence and Foreign Affairs, the United Nations and the Human Rights Commission of Sri Lanka.
"This national process is in line with the UN Secretary General's Decision No.2012/18 Human Rights 'screening of United Nations Personnel' of 11 December 2012 which requires Member States to screen their personnel and certify that the individuals who are nominated or deployed have not been involved in violations," it said.
It said the Army firmly believed that this national process will help raise the standards of conduct and discipline of our Army even further.
"It is our objective to ensure that personnel belonging to the Sri Lanka Army at home and abroad always maintain the highest standards of discipline and conduct, earning the trust and confidence of those that they serve," the Army said in its statement.
It said there had been certain instances in the past where personnel from Sri Lanka deployed in UN missions have not maintained the standards expected of them and disciplinary action had to be taken in accordance with the relevant and applicable legal provisions.