---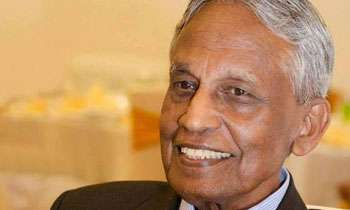 Following the request made by MP Dayasiri Jayasekara to release the entire Bond Report and related documents, President's Secretary Austin Fernando today said he had requested the Attorney General for his opinion in this regard.
Mr Fernando said MP Jayasekara had asked him under the Right to Information (RTI) Act, the parts of the Bond Commission Report which were not presented to Parliament, CID investigation reports and all other related documents.
"If the Attorney General instructs me to give it all, I will give the entire set of documents. Even I don't have some of the documents. If both the Attorney General and the Bribery Commission's Director General said there is no issue, then I will give everything and won't hide anything," he said.
He said the 30-year closure law was applicable only for the annexures and not for the bond report."This is not a decision of mine but a decision of the Bond Commission," he said.
Meanwhile, Mr Fernando said he was not aware whether there is a list of 118 names as nowhere in the bond report it has been mentioned about a list of politicians, who received funds from the Perpetual Treasuries Limited (PTL).
"Without a list, I have to go through many troubles to find names. I know investigations are ongoing by the Attorney General's Department and the CID. The AG's Department, CID and the Bribery Commission have to do investigations. However, I'm not familiar with the sensitive nature of these documents because I'm not a lawyer, a Judge nor a Commissioner. Therefore, I asked the AG, and Director General of the Bribery Commission, since they are taking future actions, whether there is no issue in releasing documents if someone requested. I wrote to them on January 18 first and I got mails from both officials on January 22 saying certain facts could be sub-judice and investigations are ongoing and therefore, I should act carefully with regard to these matters. Therefore, I have acted based on their instructions in this regard because I don't understand what is sensitive and what is not," he said.