---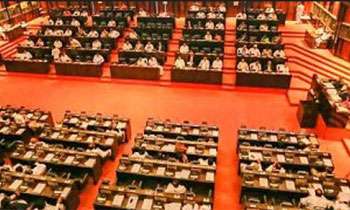 The existing members of Committee on Public Enterprises (COPE) are likely to be re-appointed with JVP parliamentarian Sunil Handunetty as its Chairman, informed sources said.
Also it was reported that there could be a few changes to Committee on Public Accounts (COPA).
It was reported earlier that both COPE , COPA and Petitions' Committee would have to be re-appointed after the prorogation of Parliament in October this year. The House was reconvened on November 14 this year.
Members have to be appointed to parliamentary committees in the event the Parliament is either dissolved or prorogued.(YP)