---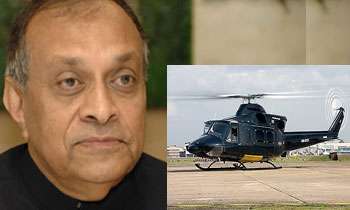 Matale International School laments that its annual New Year celebrations which was scheduled to be held on Saturday could not be held as a helicopter that carried Speaker Karu Jayasuriya had been kept landed in the venue of the celebrations.
The school's Director Prasana Dharmakeerthi told 'Daily Mirror' that the helicopter had been landed for over four hours at the Edward Silva Hokey Grounds where the celebrations were to be held.
He charged that despite his school having booked the ground a month ago after paying the due amount to the Matale Municipal Council, the students and their parents were disappointed to see the helicopter that had landed occupying the venue of the celebration.
Speaker Karu Jayasuriya had visited Matale for a function where a statue of Madugalle Nilame was unveiled by him at the Matale Public Library premises and the helicopter carrying him landed at the Edward Silva Grounds.
Mr. Dharmakeerthi said there were several other grounds in Matale for the helicopter to land. (Mahesh Keerthirathna)