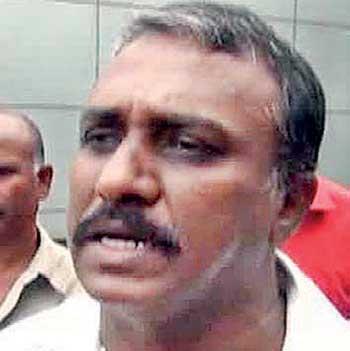 A countrywide bus strike will be launched on the the day after the Rs.25,000 fine for seven categories of traffic offences is implemented, Lanka Private Bus Owners' Association (LPBOA) President Gemunu Wijeratne said.
The Motor Traffic (Amendment) Bill was taken up for debate at last week's parliamentary sessions. The bill, which was presented to Parliament by State Minister Gayantha Karunatilake was passed without any objections.
Mr Wijeratne told Daily Mirror that it was unfair to impose the Rs.25,000 fine and should only be carried out only after providing the proper infrastructure facilities.
"The term 'reckless driving' has not been properly defined. The traffic Police personnel are not 100 per cent law-abiding to impose such penalties. It will be a god-sent for the Traffic Police," he said. Mr. Wijeratne said the Department of Motor Traffic (DMT) should take measures to remind the licence holders of the expiry date of their driving licences by way of an SMS.
"There are many who do not recall the expiry date of the driving licence," he said.
The term 'reckless driving' has not been properly defined. The traffic Police personnel are not 100 per cent law-abiding to impose such penalties. It will be a god-sent for the Traffic Police