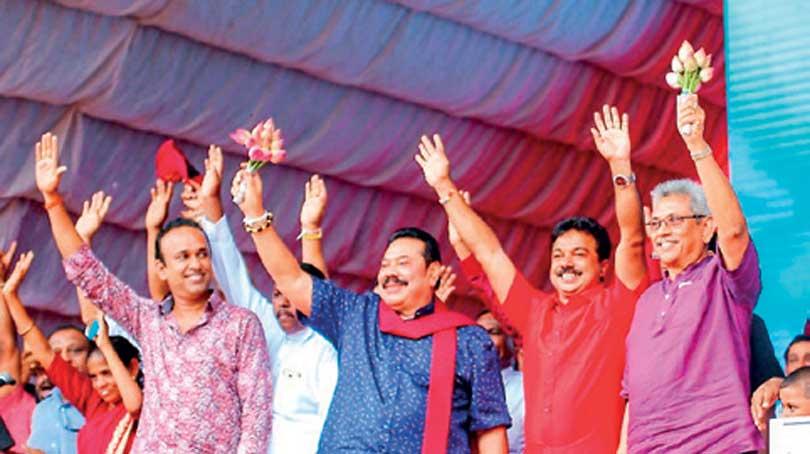 Assures to completely stop imports of substandard pepper, tea
By Lahiru Pothmulla and D.G.Sugathapala
SLPP presidential candidate Gotabaya Rajapaksa yesterday assured that he would establish an accountable government which is disciplined, active and productive.
Speaking at a rally in Hikkaduwa, Mr.Rajapaksa said the state sector is in ruins today due to political victimization.

"More than 1,000 government employees were hauled to the FCID and some of them were transferred and removed. We need to create an environment where employees can work adhering to clear laws and regulations without any political influence. We will ensure accountability and transparency in our government," he said.

Meanwhile, speaking at a rally in Hiniduma early yesterday, Mr. Rajapaksa said his government would protect the local farmers, businessmen, the agricultural sector and its production from substandard foreign imports. "A majority of local farmers were affected by this government's decision to allow imports of pepper, arecanut and garcinia cambogia (Goraka). Import of substandard tea and pepper resulted in prices of our products being reduced in the world market. Our government should intervene in instances like this and put an end to import of substandard pepper and tea," he said.

He said he would also create an investment friendly environment where both local and foreign investors can invest without any hassle. "This will generate many employment opportunities," he said. SLPP Leader Mahinda Rajapaksa, MPs Ramesh Pathirana and others also spoke at the rallies.