Patient carrying low-level virus, hence not contagious
Probe underway if Russians broke quarantine process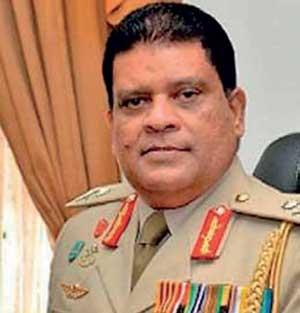 By JAMILA HUSAIN
Army Commander and Lt. Gen. Shavendra Silva yesterday denied reports of a lockdown in Matara following a Russian airline crew member being tested COVID-19 positive, the patient was carrying a very low percentage of the virus which was not contagious.
Silva, who is also the Head of the National Operation Centre for Prevention of COVID-19 Outbreak (NOCPCO) told Daily Mirror that the patient had not travelled outside the hotel in Matara, where he together with other airline crew members were under quarantine, but four other people who were with the crew had travelled outside.

Health Ministry sources said that a probe was underway to see how they had broken the quarantine procedures. After the patient tested positive, the hotel staff, their families and all those who had travelled on the flight were taken into quarantine as a preventive measure. The flight touched down at the Mattala International Airport recently along with a group of 13 other Russian nationals. Till last evening, 150 people had already been tracked down and further contact-tracing was ongoing. "The fact remains that the level of virus present in this patient's body is only 32 percent. This is not a level that can transmit the virus to another person. We have produced the patient and all others once again for a PCR test and are awaiting the results," Silva said. "This is not a big issue and it is totally under control," he added. Meanwhile, Health Ministry sources said that four members who had arrived in the flight had travelled to some areas in Matara, but since the virus level in the patient's body was low, the risk of transmission was also minimal. However, as precautionary measure, contact tracing was ongoing and all those who had come in contact with them were placed under quarantine.
Flight touched down at the MRIA recently along with a group of 13 other Russian nationals