---

No princely treatment for jumbo from Myanmar at Bellanwila Temple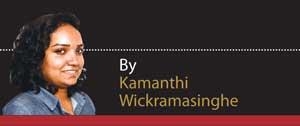 As a Buddhist country, Sri Lanka's temples undoubtedly practise Metta (Loving Kindness) meditation and chant the Metta prayer, wishing 'all beings to be happy' and most importantly 'free of suffering' on a daily basis. But it is appalling to see the same places inflicting pain and allowing living beings to suffer while in captivity. Recently, footage of 'Myan Kumara', the elephant at the Bellanwila Temple being brutally beaten by the mahout, while another person continues to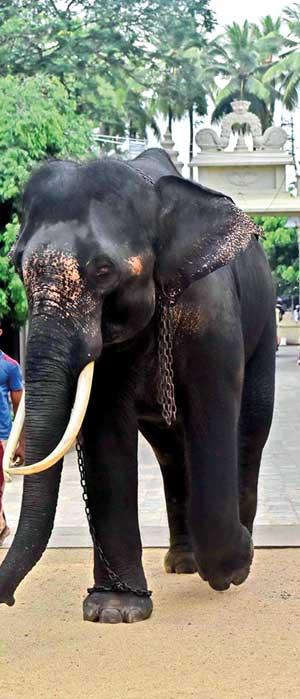 scrub its feet, went viral on social media. While it alerted animal rights activists to take charge, questions have been raised as to why the monks at such a sacred place of worship encouraged such actions. The footage not only went viral locally, but also on several international media platforms, alerting international animal rights activists as well as celebrities.
Who is 'Myan Kumara'?
Received as a gift from the Government of Myanmar, Myan Kumara, 15 had been at the Temple since mid 2013. However he made headlines back in early 2018 when Prof. Ven. Bellanwila Wimalarathana Thera was hospitalised after an accident that happened at the temple. It then transpired that the elephant was nearby during the incident. In our article titled 'Critics want elite unchain bond with jumbos' the Daily Mirror explained how the prelate had suffered 'severe blunt trauma' to the chest where 10 ribs on the right and six on the left were damaged. The doctors claimed that the nature of injuries showed that he had fallen down with a heavy force.

Following the incident the elephant was taken to the Daladawatta Temple in Wadduwa and lived a chained life for sometime.
Heart melting
Whether he was continuously abused remains a question with the recent video footage that went viral on social media which shows how he's brutally beaten by the mahout during his bath time. What is quite heart melting is the fact that he's being beaten amidst a Bana preaching in the background that prays for all beings to be free of suffering. In the second video the elephant screams in pain while the mahout continues to beat it while shouting and using unprintable language. The footage also shows how the elephant is chained on all sides. Recently another photo that went viral on social media shows how his hind and back legs were tied to two trees inside the Temple. However, elephant experts for years have stressed on how mahouts break the elephant's spirit by injuring it with bullhooks and in whatever ways possible as means of getting the animal to obey him. But there have been numerous instances when mahouts were crushed to death when the elephant couldn't take it anymore.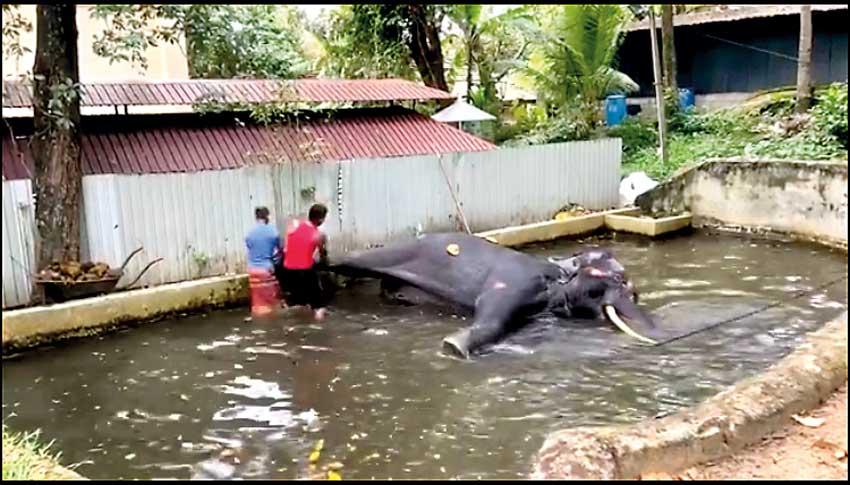 Video footage of Myan Kumara being beaten captured by a devotee
Imprisoned for life
The ongoing debate on captive elephants and whether religious places need elephants in their processions also continues in this backdrop. But since the elephant has always been considered a status symbol, most temples may be having second thoughts of getting rid of them.

On the other hand once an elephant is domesticated, it's quite a challenge to send it back to the wild. "The elephant has become a highly threatened public property," claimed Ven. Pahiyangala Ananda Sagara Thera, President of Protect Sri Lanka Organisation.

"It became a prestige symbol and everybody from judges to politicians, temples, kovils and manors started to own elephants. The elephant is a public property and anybody could go to courts and file a case under the Public Property Act. However, people continue to use their powers and misuse the saffron robe to claim ownership to an elephant," opined Ven. Pahiyangala Ananda Sagara Thera.

He further said that if elephants are needed for any purpose the state has to intervene. "If a temple needs elephants for a perahera (pageant) then two or three of them could be given rather than 200 or 300. Once domesticated they are imprisoned for life. The Temple claims that this elephant is difficult to control. Then it has to be in the wild. We also have to take note of the fact that once domesticated these elephants can't reproduce again.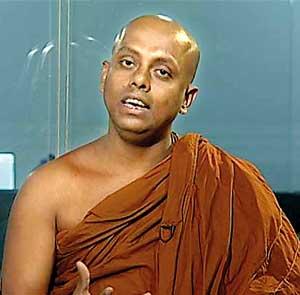 There's no second birth and their lineage dies down. If we take Nadungamuwa Raja, it is the only elephant that has a special arrangement in its tusks. If it cannot reproduce there won't be a second generation. These are sins. Buddha's preachings never contained such extremities," the priest said.
It became a prestige symbol and everybody from judges to politicians, temples, kovils and manors started to own elephants
- Ven. Pahiyangala Ananda Sagara Thera
Beatings justified
Once the video went viral on social media, animal rights activists unleashed their fury and expressed their discontent. In no time the incident grabbed the attention of the international media, similarly to Tikiri's (another domestic elephant) case. However, when the Daily Mirror contacted the temple, a spokesperson admitted the fact that the elephant had been beaten and said that it was done to make him obey the mahout's commands. "This elephant is a bit ferocious. We haven't given guns to the mahouts. It's just a tiny beating and it's even normal to beat a child if he or she is mischievous. Someone has taken a video to show that the Temple is ill-treating the elephant, but he is family. We feed him and look after him well. The Police is also there at the temple, so you could ask them if we have ever done anything wrong," the temple spokesperson said.

When asked about Ven. Bellanwila Wimalarathana Thera's untimely death, the temple refuted allegations that the elephant had attacked the prelate, but went on to say that he had fallen when coming into contact with the tusk.
Dominance-based training continues
Every time a mahout injures a tusker with a bull hook, elephant experts and conservationists have suggested various mild alternatives that they could follow. 'Positive reinforcement training' is one such approach. Speaking to the Daily Mirror, former Director General of the Wildlife Department and elephant expert Dr. Sumith Pilapitiya said that the video clip of the Bellanwila Tusker being hit by a mahout is appalling and is animal cruelty. "Unfortunately, this is not an isolated incident. Many captive elephants in Sri Lanka are being harassed and tortured by their mahouts. Sri Lanka still uses "dominance based training" to train captive elephants, where the elephant is dominated into submission and thereby obeys commands of the mahouts.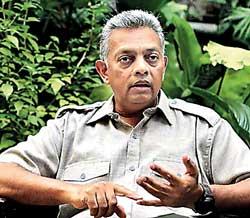 "Many captive elephants in
Sri Lanka are being harassed and tortured by their mahouts
- Dr. Sumith Pilapitiya

The animal training field has evolved towards "positive reinforcement training" which is a method of training that uses praise and rewards to modify behaviour. This type of training is very popular among trainers and animal behaviourists now. If Sri Lanka wants to continue having elephants in captivity, we should be moving towards positive reinforcement training rather than dominance based training," said Pilapitiya.
On the world map for the wrong reason
At the onset of the incident, several international media organizations such as Dailymail, The Sun, India Today and UK Metro reported on the footage. The online articles explained the video and suggested that the elephant be released back to the wild. More than 120,000 people have already signed a petition requesting the same. International celebrities such as Gemma Atkinson, known to be an advocate on animal rights, also took to Twitter to vent her frustrations after she shared a clip of Myan Kumara on People for the Ethical Treatment of Animals (PETA) social media pages.

In view of her 275,000 followers, Gemma retweeted a post from the animal rights organisation which read: "This is Myan Prince, an elephant held captive at a Buddhist Temple in Sri Lanka. He spends his life in chains, tied to a tree. And this is him being beaten.

"NOT OK. Elephants belong with their families in their natural homes – he should be free."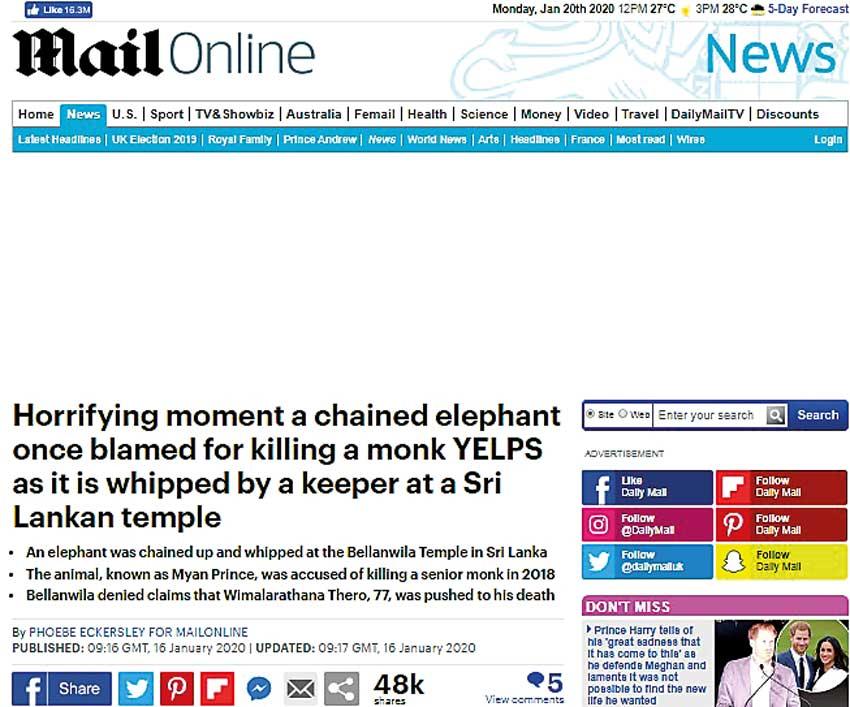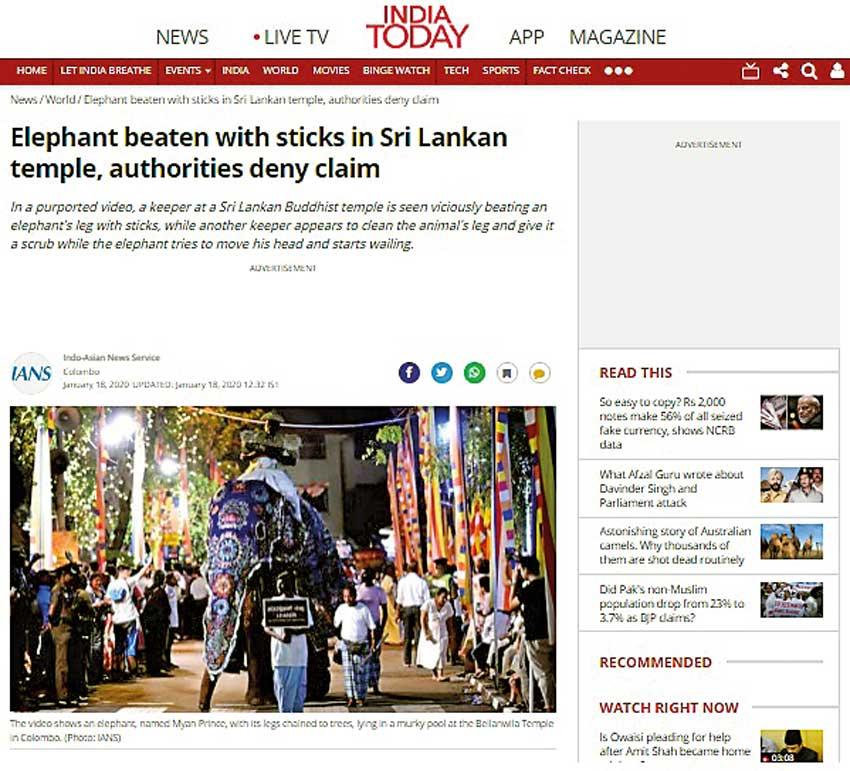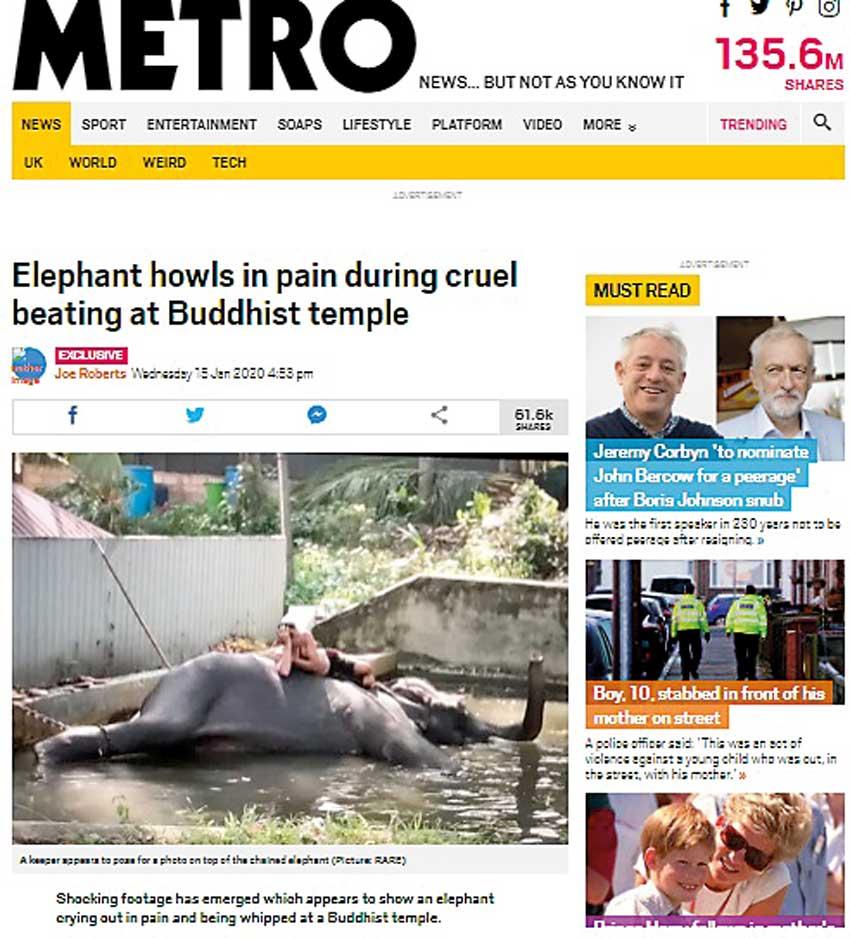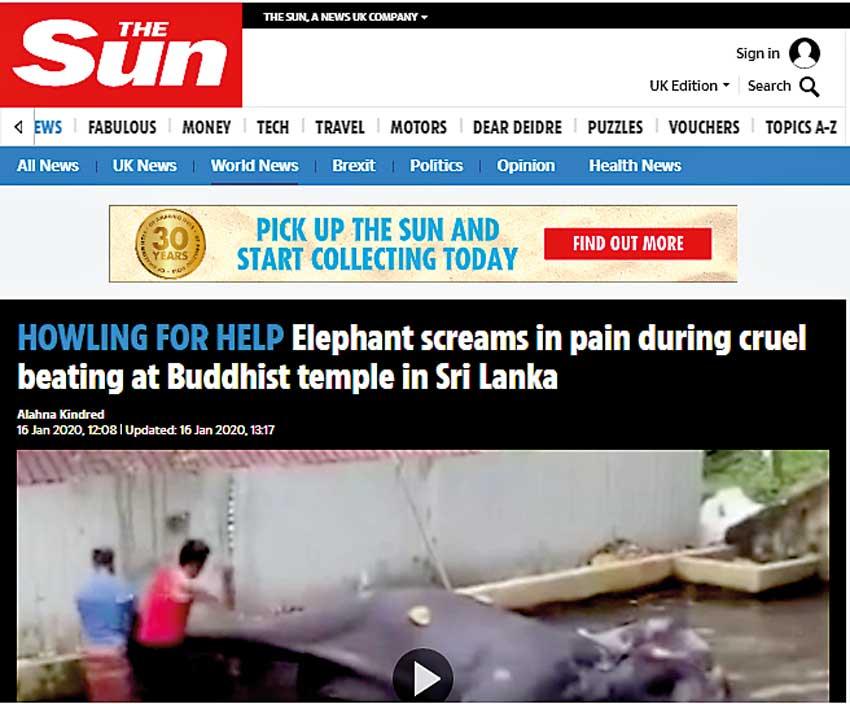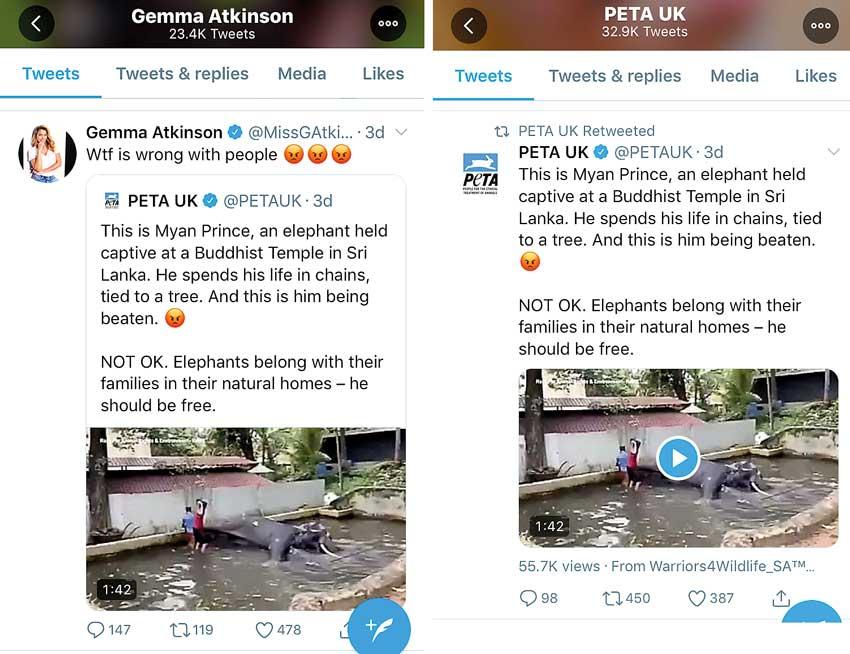 Temple sources reject media reports
Referring to the video footage circulating on social media, where an elephant was allegedly slapped with sticks by the keeper at Bellanwila Temple in Colombo, a spokesman for the temple told Daily Mirror that it was an incident which had been exaggerated by the so called media sites, which had received false information from NGOs.

"Anybody, who wishes to see how the elephant is treated, is welcomed to visit the temple," the spokesman said.

"We would also like to call upon any doctor to examine and see whether there are any injuries on the jumbo. It is still 13- year- old elephant. Even children are punished when they do notorious activities, he said.

He added some NGO organizations had given information to foreign media sites exaggerating the events in relation to the circulating video footage.
What a gift!
On several occasions Sri Lanka has received as well as exported jumbos to other countries as means of strengthening ties between allies. Back in 1984, President J. R Jayewardene presented 'Jayathu' and elephant calf to US President Ronald Reagan during his visit to Sri Lanka. But the elephant died shortly after it reached America after being diagnosed with a 'mysterious diet-related illness'. Jayathu was only 20 months old at the time of his death. 'Kaavan', was captured from Sri Lanka at the age of one back in 1985 and was torn away from its herd to be displayed at Islamabad Zoo. Since 2012 it had been living alone after its partner Saheli had died of gangrene and chronic neglect. In 2007, the Government of Sri Lanka (GoSL) gifted five-year-old elephant calf Migara as a means of celebrating 50 years of friendship between China and Sri Lanka. Two other Sri Lankan elephants were also received by the Government of China. In 2012, 'Janita and Tamara', two she elephants were gifted to the Prague Zoo. Records also mention Sundari and Kadir, that were gifted 40 years ago to the Czech Republic. Myan Kumara and Pann Shwe Maung were jumbos received as gifts by the GoSL from the Government of Myanmar in 2013 and 2017 respectively. Milinda and Namalee, 11 and 12 at the time, were two other elephants gifted to the Government of Japan in 2013. In 2015, 'Anjalee' arrived at the Auckland Zoo from the Pinnawala Elephant Orphanage to keep the zoo's veteran elephant 'Burma' company. The budget to maintain Anjalee was $1.6 million and a similar budget was allocated to move six-month-old baby elephant 'Nandi' also to the Auckland Zoo. However, there had been no news of Nandi after her arrival was stopped following protests by animal rights activists and a hearing in Sri Lanka's court of appeal.
What needs to be remembered is the fact that a change in habitat may not always be favourable to these gentle giants

What needs to be remembered is the fact that a change in habitat may not always be favourable to these gentle giants. Although records could be shown to prove that they are gaining weight it could also be that they are turning to be obese animals as a result of the sedentary lifestyle they are forced to lead. Elephants are among the widest-ranging land mammals that are expected to travel up to 50 miles a day. It is time to rethink of holding elephants in captivity which boosts the spirits of elephant owners, but breaks the spirits of these magnificent animals that are born to roam freely in the wild.