---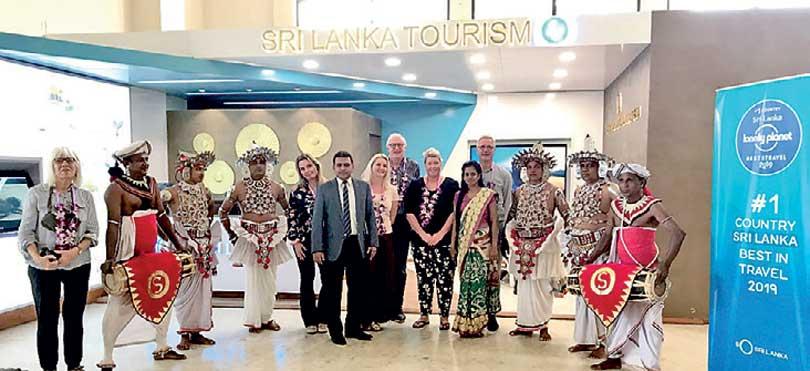 Welcoming the delegation at BIA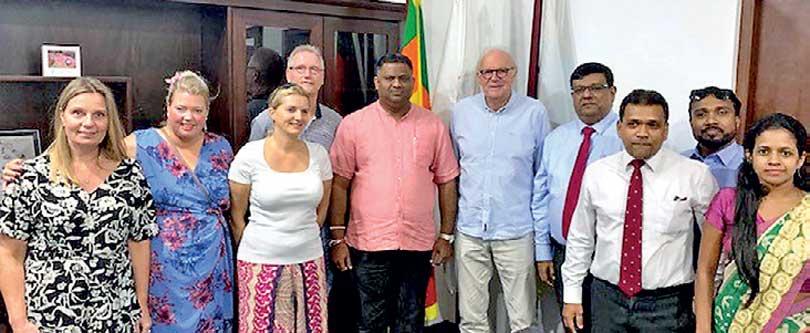 Group photo with the State Minister of Tourism
A delegation from the Vereniging van Kleinschalige Reisorganisaties (VVKR); Small & Medium Tour Operators Association in The Netherlands arrived in Sri Lanka on December 02nd, on an invitation from Sri Lanka Tourism.

Upon their arrival, they were given a warm welcome amidst a distinguished gathering, and also had the opportunity of witnessing a cultural performance. The delegation was in Sri Lanka till December 08.

The delegation consisted of 6 members headed by the Chairman of the Association of VVKR, Antonie Brinkman, Arielle de Wit, travel agent at Mimpi Reizen, Carolien Halm, travel agent at Sri Lanka op reis, Andre Franciscus Ladenius, travel agent at Singha Reizen, Idunater Schegget, travel agent at Vakantieduiker and Wilhelmina Maria Van Rooijen, journalist.
As tourism committee members of the Association, they were also able to take part on a familiarization tour organized by the SLTPB, to get a better description of the destination and the natural and cultural resources it has to offer.
A special meeting was arranged with the State Minister of Tourism Arundika Fernando to discuss the strategies which Sri Lanka can initiate to attract more Dutch travelers. During the said meeting the Dutch heritage sites in Sri Lanka were highlighted in terms of tourism promotions.

Up to the month of November, tourist arrivals from Netherlands were recorded as 36,135, while it has shown a 31.6 percent decrease compared with the same period of last year.